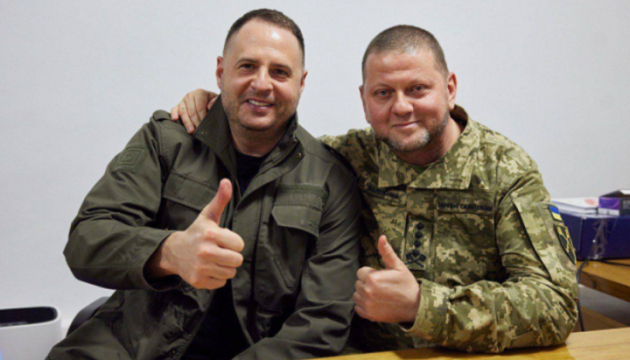 Ukraine will have everything it needs for counteroffensive and return of its territory - Yermak
Ukraine will have everything it needs to launch a counterattack and retake its territory.
Head of the Office of the President of Ukraine Andriy Yermak said this on his Telegram channel, Ukrinform reports.
"We will have everything. Everything for the return of our territories and a counteroffensive. Both the tankers and the gunners will be satisfied, and later the pilots," he wrote.
Yermak added that the president's entire team is working on this together with Ukraine's Western partners.
Earlier reports said that the Netherlands is ready to consider the transfer of F-16 fighter jets to Ukraine if the Kyiv government asks for them.
Meanwhile, according to German magazine Spiegel, after months of debate, German Chancellor Olaf Scholz has finally decided to supply Ukraine with Leopard 2 battle tanks.