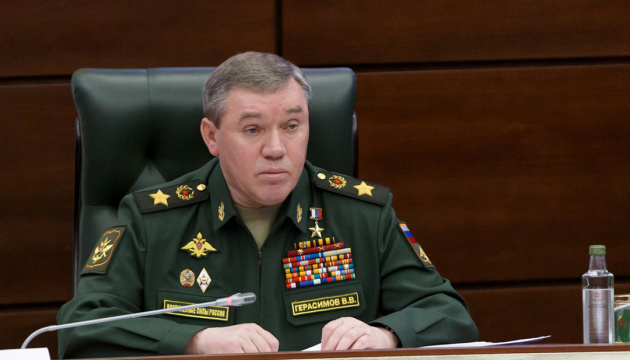 Putin instructs Gerasimov to seize Donbas by March – intelligence
Russian president Vladimir Putin instructed the new commander of Russia's joint grouping of forces in Ukraine, Valeriy Gerasimov, to seize Donbas by March.
"Putin does not pay attention to reality, that is why he has not changed his global goals: the destruction of Ukrainians as a people, a separate nation and the destruction of Ukraine as an independent state. He can set such goals, in particular, we can talk about the priority direction for the ruscists: Donbas. And the next timeline he defines already for Gerasimov as, let's say, the new leader of the war against Ukraine... This goal is to seize Donbas and form a security zone there but already by March," Andriy Yusov, a representative of the Main Directorate of Intelligence of the Ministry of Defense of Ukraine, said on the air of FREEDIM TV channel.
He noted that these are not the first timelines that the Russian Federation set for itself, and each time they were postponed.
As reported, the Russian leadership appointed Chief of the General Staff Valeriy Gerasimov as the new commander of the joint grouping of Russian forces in Ukraine.
ol