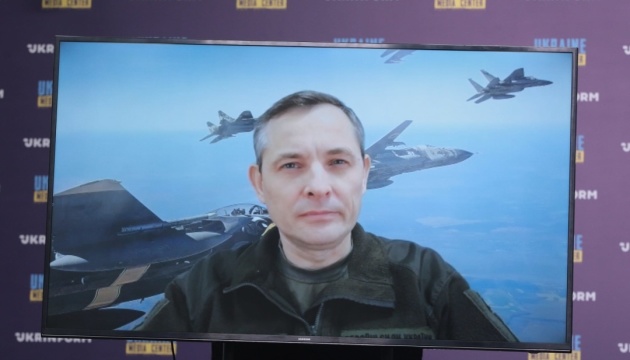 Russia may have hundreds of Kh-22 missiles - Air Force spokesman
The spokesman for the Air Force Command, Yuriy Ihnat, once again emphasized that Ukraine's air defense has no capabilities to shoot down the incoming Kh-22 missiles.
He stated this at a briefing at the Ukraine-Ukrinform Media Center on Monday, January 16.
Ihnat added that Russia's stockpile of relevant missiles could amount to hundreds. At the same time, according to the official, Ukraine used to have Kh-22 missiles in its own arsenal, but part of them was transferred to the Russian Federation in the form of payment of gas debts, while part was disposed of.
The spokesman for the Air Force command assured that the Russian war criminals will certainly be held accountable for their atrocities.
"They are currently stationed at the Shaykovka airfield in Russia. Personal data of their commander and his family have already been made public. We must not resort to such things (lynching - ed.). It is clear that they are scum and criminals. They will be punished, that's clear. I think that the lists of personnel, probably of the entire regiment, are available to our special services," said the spokesman.
Ihnat noted that nowadays it is not a problem to find these lists and identify everyone by the name - from the crew who carried out the order to the top commander who gave the order to shoot at the densely populated city with a Kh-22 missile, which can deviate from the target for up to 600 meters.
As reported, on January 14, a Russian missile hit a nine-storey apartment building in Dnipro, annihilating two blocks from the 9th to the 2nd floor (72 apartments were destroyed and more than 230 were damaged).
According to the State Emergency Service, as of 13:00 on January 16, the death toll rose to 40. Of those killed by the Russian strike, three are children.