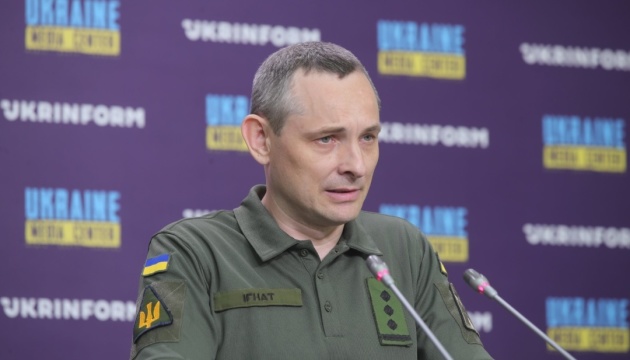 Ukrainian Air Force confirms possibility of missile attacks on Ukraine from Belarus
Although the recent missile attacks on Ukraine were carried out mainly from Russia or temporarily occupied territories, the threat of attacks from Belarus remains in place.
According to Ukrinform, Yurii Ihnat, the spokesperson for the Ukrainian Air Force Command, said this on a Ukrainian TV program.
"We have seen in recent months that the main strikes came from Russia - from the Black Sea, from the occupied territory, from Russian territory from the eastern and northern directions. There was, of course, less use from Belarus. However, the territory of Belarus has been constantly used by Russian troops in order to conduct certain maneuvers there, to deploy there an aviation grouping of the Russian Aerospace Forces, special-purpose aircraft that provide radar support, etc. Therefore, the threat always remains," Ihnat said.
He recalled that it was from Belarusian territory that most of the ballistic missiles were launched at the beginning of the full-scale invasion, in particular, Iskanders, Tochka-Us, etc.
Ihnat also noted that Russian operational and tactical complexes and S-300, S-400 missiles currently remain in Belarus, so there is, of course, a threat of strikes from Belarus.