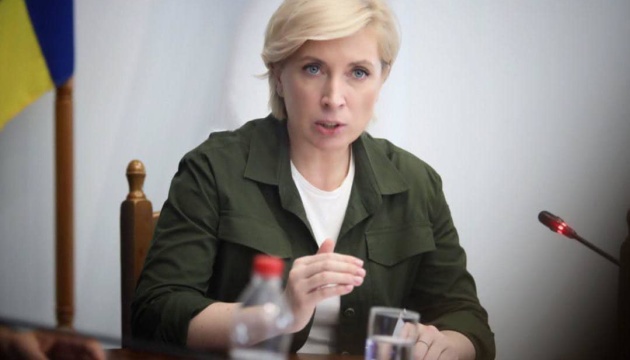 With false flag attack on churches on Christmas, Russia aims to put blame on Ukraine
Russians are planning terrorist attacks in churches on the temporarily occupied territories on Orthodox Christmas, in order to later blame Ukraine, in a classic false flag operation.
Deputy Prime Minister and Minister for Reintegration of the Temporarily Occupied Territories Iryna Vereshchuk spoke of this on the air of the national telethon, Ukrinform reports.
"They intend to commit terrorist attacks outside churches, where there will be large crowds, and blame Ukrainian authorities and Ukrainian Army. We understand this, so we act preventively. We warn our people and explain to them the threat of such actions by the enemy. Don't believe a single word uttered by occupiers; if possible, refrain from attending church services in the areas where shelling continues because the occupier will use people as the target of terrorist attacks," said Vereshchuk.
According to the Vice PM, information about the intentions of Russian invaders to once again commit evil had been received from intelligence sources. The senior official urged Ukrainians to be especially vigilant during holidays.
Earlier, she warned Ukrainians that the Russians were plotting terrorist attacks targeting temples in the temporarily occupied territories.
As reported by Ukrinform, earlier Russian propaganda media said Russian President Vladimir Putin, allegedly ordered that a "ceasefire regime" be introduced from 12:00 on January 6 to 24:00 on January 7 along the entire line of contact between the warring parties in Ukraine.
For his part, the adviser to the head of the Ukrainian President's Office, Mykhailo Podolyak, said that a temporary truce would only be possible after Russia withdrew from the temporarily occupied territories because Ukraine fights against Russian troops but does not invade foreign lands and kill civilians.
The international volunteer OSINT community InformNapalm, citing its own sources, said it is highly likely that on Christmas, Russians could stage a bloody false flag operation by blowing up Orthodox churches in Donetsk and other settlements in the occupied territories – to blame Ukraine.