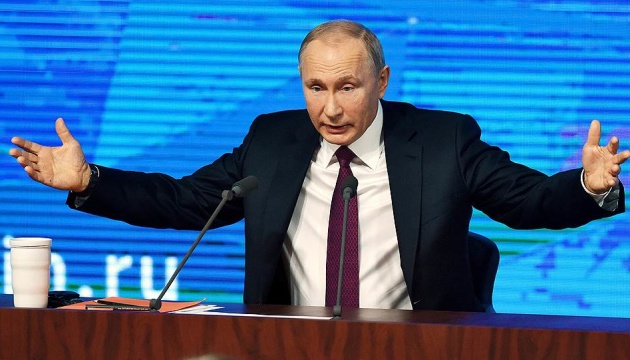 Putin's 'truce' is an information operation - ISW
A "truce" announced by the Russian president on January 6-7 is an information operation aimed at damaging Ukraine's reputation and making it appear that it does not want peace.
The U.S.-based Institute for the Study of War (ISW) said this in its latest report, Ukrinform reports.
"Russian President Vladimir Putin's announcement that Russian forces will conduct a 36-hour ceasefire between January 6 and January 7 in observance of Russian Orthodox Christmas is likely an information operation intended to damage Ukraine's reputation," the report said.
U.S. analysts note that Ukrainian and Western officials, including US President Joe Biden, immediately highlighted the hypocrisy of the ceasefire announcement and emphasized that Russian forces continued striking Ukrainian military and civilian infrastructure on December 25 — when many Orthodox Ukrainians celebrate Christmas — and New Year's.
"Putin could have been seeking to secure a 36-hour pause for Russian troops to afford them the ability to rest, recoup, and reorient to relaunch offensive operations in critical sectors of the front. Such a pause would disproportionately benefit Russian troops and begin to deprive Ukraine of the initiative," ISW analysts said.
In addition, they believe that Putin cannot reasonably expect Ukraine to meet the terms of this suddenly declared ceasefire and may have called for the ceasefire to frame Ukraine as unaccommodating and unwilling to take the necessary steps towards negotiations." "This is an intentional information tactic that Russia has previously employed," ISW said.
Analysts also draw attention to the fact that Kremlin Spokesperson Dmitry Peskov notably said on December 14 that Russia has no plans for a ceasefire for Russian Orthodox Christmas, so Putin's sudden January 5 announcement was surprising. "Had Putin been serious about a religiously motivated ceasefire he had ample time to prepare for it. The announcement of a ceasefire within 24 hours of when it is meant to enter into force suggests that it was announced with the intention of framing Ukrainian forces who continue to fight throughout," the report said.