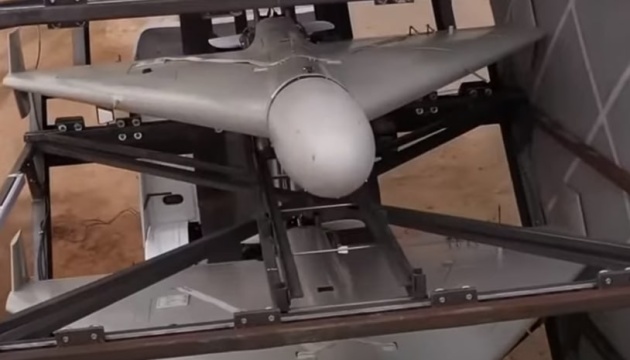 Skibitsky: Russia used about 660 Shahed drones, expects new batch of up to 300 units
The Russian Federation used about 660 Iranian-made Shahed UAVs out of the 1,750 units provided for by the contract with Iran. Currently, the Russian Federation is expecting a new batch of 250-300 drones.
"They really have problems with their arsenal, including drones. To date, they have used approximately 660 Shahed drones. The contract provides for 1,750 units. It takes time to deliver and prepare them. They [Russians] have used a large amount in recent days, and these reserves need to be replenished. According to our data, they will now get another shipment. We will clarify the quantity. As a rule, before that, 250-300 pieces were brought in a batch. Let's see how it will be this time," Vadym Skibitsky, a representative of the Main Directorate of Intelligence of the Ministry of Defense of Ukraine, told RBC-Ukraine news agency in an interview.
He noted that a massive drone attack is aimed at breaking through our air defense system and hitting targets. Launching a small group – 5-10 units – will not produce such an effect.
Skibitsky added that the Russians are using different altitudes and different directions to bypass air defense systems, as well as changing drone launch areas.
"Now they launch drones from the Russian coast of the Sea of Azov, and before that they launched them from Crimea. They may choose another direction with fewer air defense systems on the path. They will try to break through to reach the facilities," the intelligence representative said.
As reported, the enemy fired 14 cruise missiles and launched 94 Shahed-136 kamikaze drones from December 31 to January 3.
ol