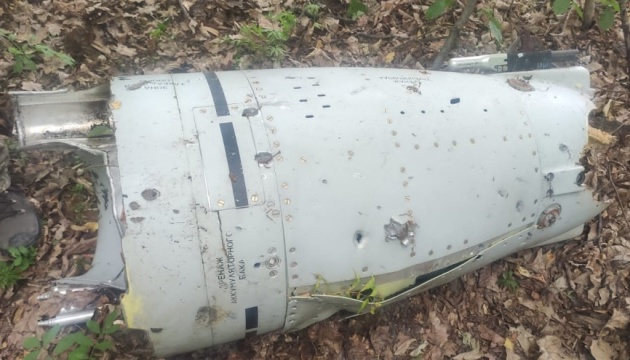 Russia produces up to 20 Kalibr, about 30 Kh-101 missiles per month
The Russian Federation produces 15-20 Kalibr ballistic missiles and about 30 Kh-101 missiles per month.
"According to our estimates, they [Russia] can now produce approximately 30 units of Kh-101 per month. Speaking of Kalibr, we think [they produce] 15-20 units per month," Vadym Skibitsky, a representative of the Main Directorate of Intelligence of the Ministry of Defense of Ukraine, told RBC-Ukraine news agency in an interview.
According to him, the Russians also have old Kh-22 missiles, of which approximately 160 units remain.
At the same time, Skibitsky confirmed that the Russian Federation already uses its strategic stockpile of missiles.
"In general, according to regulatory documents, the strategic stockpile should be 30% of the entire stockpile of missiles. But they have already been using the reserve of all types of missiles: Iskander, Kalibr, Kh-101, Kh-555. That is, they already have less than 30% of reserves. This shows that it is really a problematic issue for them to replenish their reserves," said the intelligence representative.
He noted that there are not many Kinzhal hypersonic missiles left in the Russian army, they are used quite sparingly.
"They don't have that many Kinzhal missiles. If they fire them all, they will have nothing to frighten the world with. They now use Kinzhal missiles to demonstrate and intimidate, show that they have weapons no one can shoot down.
Accordingly, they maintain the tension regarding the possibility of using these weapons not only against us but also against other European countries," Skibitsky said.
Regarding enemy tactics, he opined that the invaders would try new approaches. "If they don't have enough missiles for a massive attack, they will combine high-precision missiles, Kh-22, and S-300 – especially in the frontline areas – and kamikaze drones. You see how the Russians actively used them for two days in a row. Now they are preparing missiles for the next massive attack. That is, they will combine means to maintain the pace of strikes on our civilian infrastructure objects," Skibitsky noted.
As reported, Spokesperson for the Air Force of the Armed Forces of Ukraine Yuriy Ihnat said that the air defense forces destroyed 84 drones, i.e., 100% of those launched by Russia during the last massive drone attack on the New Year holidays. In general, the Armed Forces of Ukraine have destroyed almost half a thousand enemy drones since September 2022.
ol