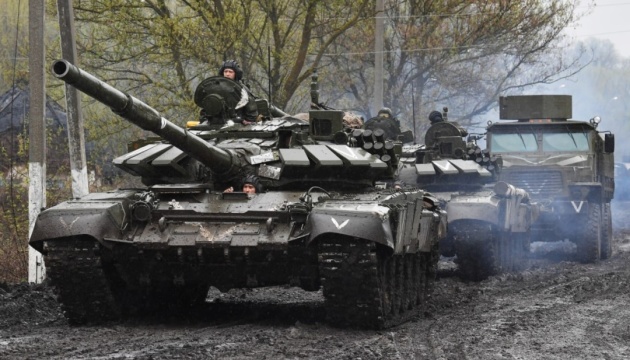 Exactly the opposite: Russian propaganda attempts to pass their own losses as those of Ukraine
Having twisted the report published by the British tabloid Daily Express, Russian propaganda spread disinformation about the Armed Forces of Ukraine allegedly suffering colossal losses
Russian Telegram channels spread messages about the Armed Forces of Ukraine allegedly suffering colossal losses. They attempted to prove this with a screenshot from the British tabloid Daily Express or, rather, part of it. Propagandists cropped the screenshot so that the context of the answer became unclear and it could be interpreted the way Russian propaganda needed. The information contained in the text and translation provided below was totally fake.
According to the screenshot from the British source, Ukraine's Svoboda Battalion Commander Petro Kyzyk was asked about losses on the battlefield and replied: "They are colossal. They don't even count bodies."
In the original interview, which Daily Express is referring to, the question was about the losses of Russian occupiers. Hence, using a screenshot of two sentences taken out of the context, Russian propaganda tried to pass their own losses as those of the Ukrainian side.

Petro Kuzyk, in the original interview, named the true number of the Svoboda Battalion's members, who had been injured and killed.
"I would like people to know about the feat. Svoboda members are now in positions. We do not retreat and, thus, we have about 120 of those injured. Sixteen guys were killed," Kuzyk told.
The article of the British source also contained the contextual inaccuracies, affecting the perception of information. Daily Express mentioned that Petro Kuzyk said his soldiers were staying in trenches full of corpses. However, there was nothing like that in Kuzyk's original interview. At Ukrinform's request, the interviewer who asked the commander about hostilities raging near Bakhmut also confirmed this.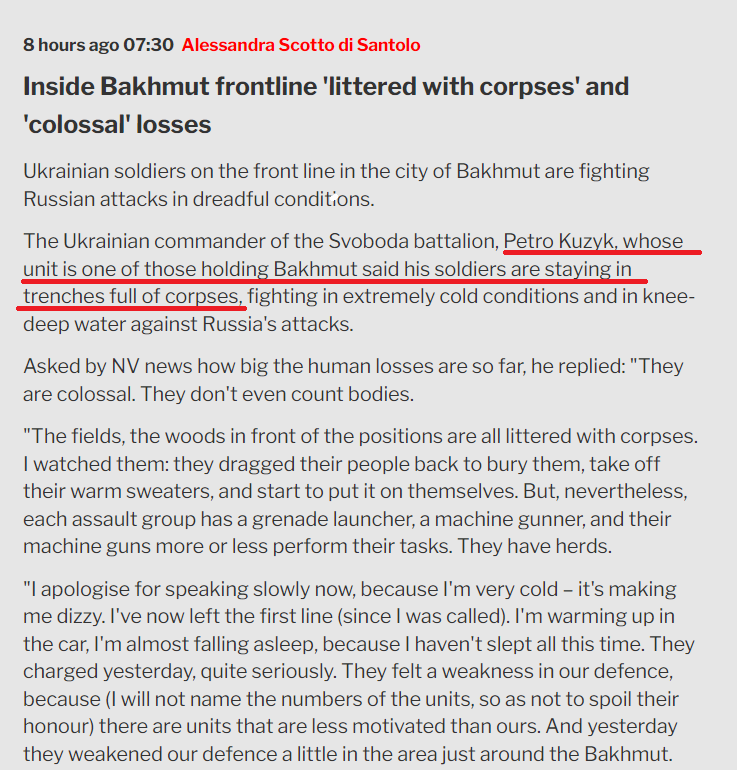 Ukrinform contacted the author of the article published by Daily Express regarding information about corpses in trenches. The journalist admitted that such interpretation was incorrect and edited the text of the article. Now the British article says that the Svoboda Battalion's soldiers are fighting in fields 'littered with corpses', which corresponds to the text of the original interview.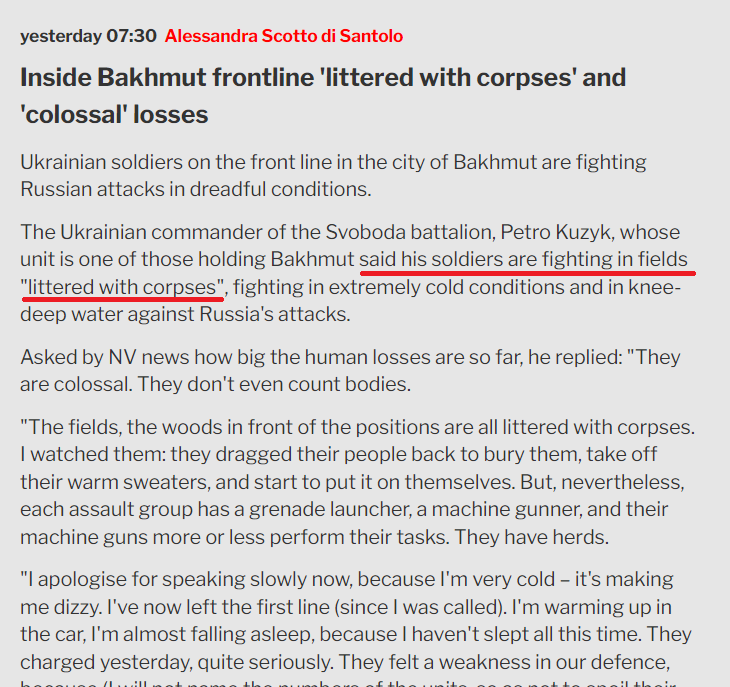 According to the General Staff of the Armed Forces of Ukraine, as of December 2, 2022, the Russian military death toll in Ukraine reached about 90,090 troops.
Dmytro Badrak