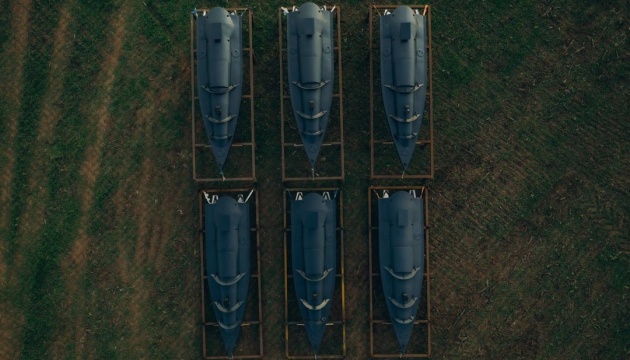 Funds for Ukraine's first sea drone "Kherson" raised in less than an hour - Zelensky
Money intended to help the Ukrainian forces produce a first unmanned sea vehicle, symbolically entitled "Kherson," was raised in less than 60 minutes.
That's according to President Volodymyr Zelensky, who broke the news in a video address to the nation, Ukrinform reports.
"On our platform United24, funds are being raised to create a fleet of naval drones. I announced what it would be like. So, now everyone – and not only in Ukraine, but also in other countries – can participate in setting up the world's first fleet of sea drones, something that can provide security to our marine water area. The first sea drone, for which funds were raised in less than an hour, was named 'Kherson.' It is quite logical," the president emphasized.
The second sea drone will be called "Sevastopol", Zelensky said. "I believe that all this is bringing the time of liberation of our Crimea closer," the leader added.
As reported earlier, on November 11, fundraising for the world's first Ukrainian fleet of sea drones began on the United24 platform.
The unmanned sea vehicle in question is a unique Ukrainian project, the work on which has been classified. One such device costs UAH 10 million. The cost covers a drone equipped with an autopilot system, video subsystems, including night vision, special communication with e-warfare protection, backup communication modules, and a combat unit, as well as an autonomous ground control station, transportation and storage systems, and a data center.