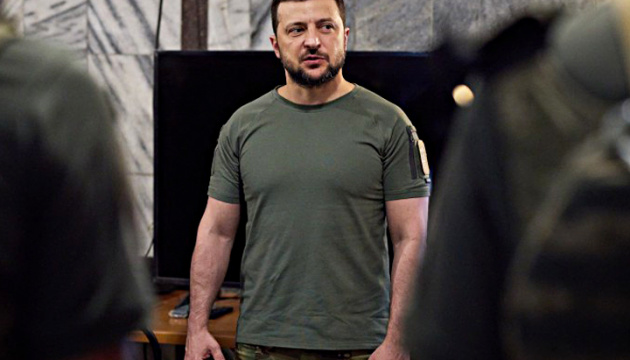 United24 starts raising funds for Ukrainian fleet of drone boats - president
Ukrainian President Volodymyr Zelensky has called for participation in a fundraising campaign for the world's first Ukrainian fleet of naval drones, with funds being collected by the United24 fundraising platform.
The head of state said this in a post on Facebook, Ukrinform reports.
"United24 fundraising platform (https://u24.gov.ua/uk/navaldrones) launched the fundraising campaign for the world's first Ukrainian fleet of naval drones. We must defend the waters of our seas and peaceful cities from Russian missiles launched from ships," Zelensky wrote.
He said he was convinced that naval drones would also help unblock the corridor for civilian ships transporting grain for the world.
"I am sure that millions of people will support this important area of Ukraine's defense. Everyone has already seen how it works. And this is only for our protection, we do not claim what's not ours. Join us!" Zelensky said.
The United24 team wrote on Telegram that a hundred "unmanned boats" are needed and they want to collect funds for the first ten boats today.
According to United24, a drone boat is a unique and classified Ukrainian development. One such drone costs UAH 10 million. The price includes a drone equipped with an autopilot system, video subsystems, including night vision systems, special communications protected from the influence of hostile electronic warfare equipment, backup communication modules and a warhead, as well as a ground-based autonomous control station, transportation and storage systems, and a data center.