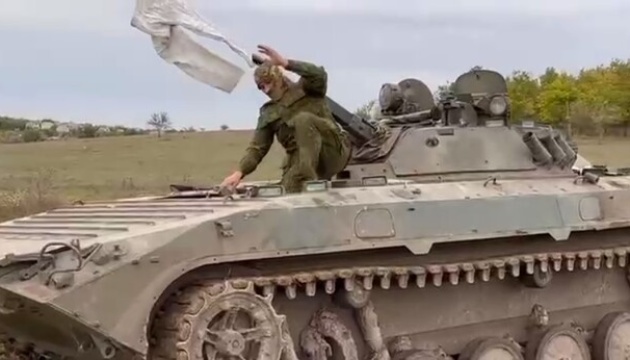 Ukraine Army calls on Russian, Belarusian soldiers to surrender
The Armed Forces of Ukraine appealed to the servicemen of the combined forces of the Republic of Belarus and the Russian Federation to surrender as soon as they cross into Ukraine.
The appeal was posted by the General Staff press service on Facebook, Ukrinform reports.
In the video clip, the Ukrainian military asks Belarusians not to follow the criminal orders of their command, calling on them to turn off the engines of their combat vehicles, discharge weapons, and raise white flags. In return, the Belarusian army will receive guarantees of a dignified stay in specially equipped military bases, while their equipment and weapons will be stored in proper conditions, and the soldiers will be able to return home, taking back their weapons once the war is over.
At the same time, the General Staff recalled that Russian forces fighting against Ukraine have two options: surrender, which would save their lives, or die on the battlefield.
In particular, it is safe to surrender after conditions are cleared with the authorized officials from the Ukrainian command by contacting the hotline of the government-run project "Khochu Zhyty" (I Want to Live): +38 066-580-34-98, +38 093-119-29-84 (24/7) or using the "I Want to Live" chatbot.