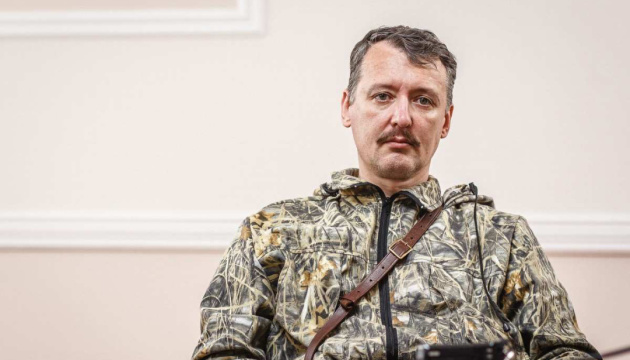 $30,000 bounty in Ukraine for capturing Russian terrorist Igor Girkin
Ukrainian activists are offering USD30,000 for the capture of one of the most prominent Russian terrorists, propagandists, and warmongers Igor Girkin, who was allegedly called up for military service in Russia.
That's according to Ukrinform.
His wife announced on social networks that Girkin was allegedly going to war, publishing a joint photo showing her husband sporting a military uniform.
Ukraine-based activist Serhii Sternenko reacted to the news on Twitter, noting that he would give $10,000 from his personal savings to whoever would capture Girkin.
Subsequently, Taras Topolya, leader of the Antytila rock band, who is currently defending Ukraine in the ranks of the Armed Forces, responded as well, promising to add another $10,000 to the bounty sum.
Military serviceman and writer Valeriy Markus also decided to contribute $10,000.
Thus, according to Sternenko, the total amount had reached $30,000 He added: "In general, there are many more writing in the comments and replies, so in reality those who capture this war criminal will receive even more money."
Igor Girkin (Strelkov) is a former FSB officer and ex-"Minister of Defense of the DPR". He is a suspect in the case of the MH17 downing, who has been put on the international wanted list.
Girkin, aka Strelkov, has repeatedly admitted that he took an active part in the process of the occupation of Crimea by Russia.
Ukrainian law enforcement opened criminal cases against Girkin, having charged him with terrorism, violation of sovereignty and territorial integrity of Ukraine, torture and intentional murder, as well as violation of the laws and customs of war.