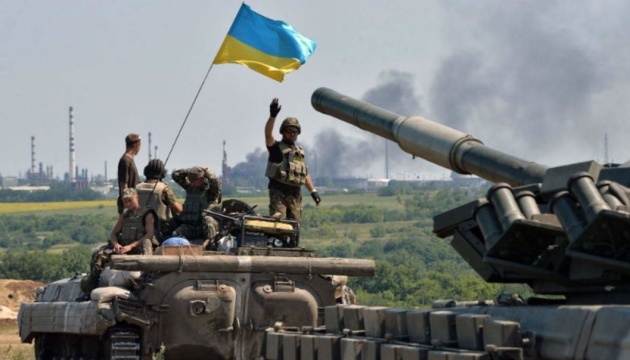 Ukrainian forces liberate 1,620 settlements from Russian invaders
Ukraine's Armed Forces have already liberated 1,620 settlements from the Russian invaders.
According to Ukrinform, Deputy Head of the Office of the President of Ukraine Kyrylo Tymoshenko said this at a briefing on Friday.
"Today is an important holiday - the Day of Defenders and Defendresses of Ukraine. The Day of Heroes who are respected by the whole country and whose feats have been heard all over the world. I congratulate everyone who defends Ukraine, and we remember everyone who gave their lives for Ukraine. Thanks to you, 1,620 settlements have already been liberated from the Russian invaders," Tymoshenko said.
<script async src="https://telegram.org/js/telegram-widget.js?21" data-telegram-post="tymoshenko_kyrylo/2330" data-width="100%"></script>
He said that the 233rd day of heroic resistance of the people of Ukraine to Russia's insidious aggression continues, the Ukrainian Armed Forces are heroically performing the functions assigned to them, with employees of emergency, special and utility services working almost around the clock.