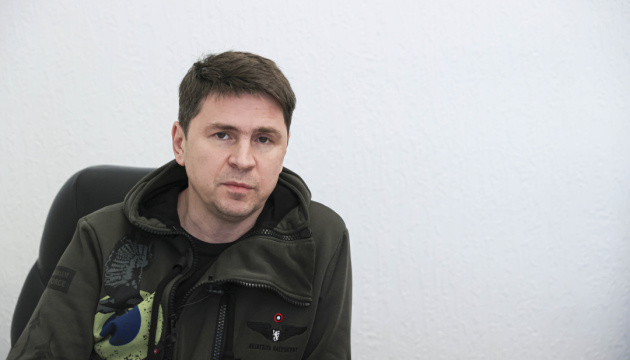 HIMARS, ATACMS, Abrams, Leopards for Ukraine to be West's best response to Russian escalation - Podolyak
Mykhailo Podolyak, the advisor to the head of the Ukrainian President's Office, believes that the best response to Russian escalation on the part of the West would be to supply HIMARS, ATACMS, Abrams, and Leopards to Ukraine.
The advisor expressed his opinion on Twitter, Ukrinform reports.
"Ru-propagandists are not ashamed of their fantasies: if RF rebuilds its military, it will not stop on Ukraine. Only Ukrainian army decides whether these fantasies will come true or not by defending Europe. The best response of the West to Russia's escalation: HIMARS, ATACMS, ABRAMS, Leopards," wrote Podolyak.
He also responded to Putin's nuclear threats. "Threatening with nuclear weapons... to Ukrainians? Putin have not yet understood who he is dealing with," wrote the advisor to the head of the President's Office.
Earlier today, the official also commented on Vladimir Putin declaring partial mobilization in the Russian Federation.
"210th day of the 'three-day war'. Russians who demanded the destruction of Ukraine ended up getting: 1. Mobilization. 2. Closed borders, blocking of bank accounts. 3. Prison for desertion. Everything is still according to the plan, right? Life has a great sense of humor," the advisor tweeted on September 21.
As reported by Ukrinform, Russian President Vladimir Putin signed a decree on partial mobilization. in the Russian Federation starting September 21.