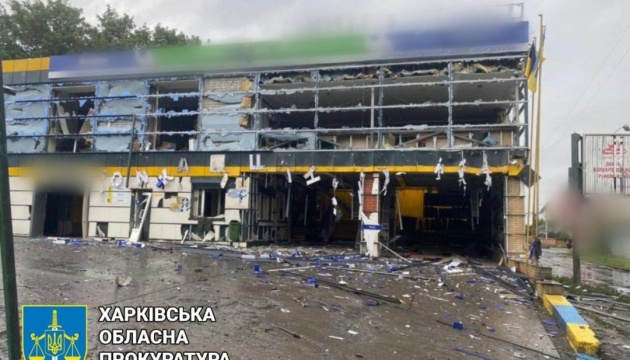 Tire service center in Kharkiv came under enemy fire: Casualties reported
Eight workers of a tire service center were injured and a passing driver was killed after Russian forces shelled the Kyiv district of Kharkiv city.
According to Ukrinform, the press service of the Kharkiv Regional Prosecutor's Office said in a Telegram post.
"According to the investigation, on July 11, at around 10:00, the Russian military shelled the Kyiv district of Kharkiv city. A tire service center came under occupiers' fire. According to available information, eight employees were injured. The driver, who was passing by at that time, came under fire and died," the report reads.
In addition, a number of residential buildings near the tire service center were damaged and partially destroyed.
As reported, last night Russians launched three missile strikes on Kharkiv, having destroyed a school and residential house.
In the morning of July 11, Russian invaders used multiple rocket launchers to shell Kharkiv. It was reported that three people had been killed and 31 injured in the attack, including two children.
iy