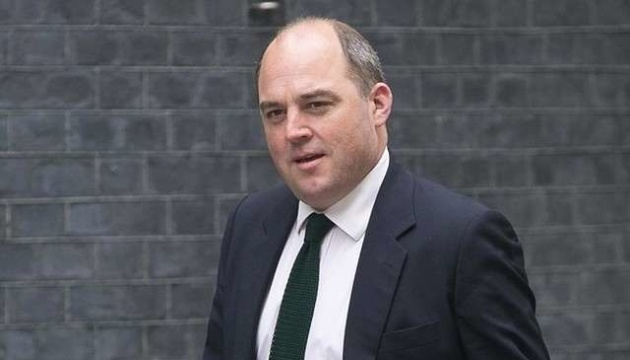 Wallace reports to UK parliament on start of training for Ukrainian servicemen in Britain
UK Secretary of State for Defense Ben Wallace delivered to the House of Commons a report on a training program for Ukrainian armed forces.
That's according to Parliament's press service, Ukrinform reports.
"In response to Russia's illegal invasion of Ukraine, the UK Government is providing £2.3 billion of military aid to Ukraine," the update reads." Included in this is a commitment to spearhead an innovative programme which aims to train up to 10,000 new Ukrainian recruits in the UK."
According to Wallace, the first rotation of Ukrainian soldiers has recently arrived in the UK. Training will take place on military training areas across a number of regions and be conducted by elements from 11 Security Force Assistance Brigade.
These Ukrainian soldiers will undertake courses on weapons training, battlefield first aid, fieldcraft, patrol tactics, and training on the Law of Armed Conflict. Each course will last several weeks.
"Our ambition is to increase the scale and frequency of these courses, in line with Ukrainian requirements. We are also discussing with international partners options to broaden involvement in the training programme, working constructively with countries prepared to support either by contributing trainers or providing equipment," Wallace noted.
The UK government expects the training package to "evolve over time."
Naming the program a priority for the Ministry of Defense as part of the UK's "unwavering efforts to bolster the capability of the Ukrainian armed forces," Wallace said it "demonstrates continued UK leadership in responding to Russia's war of aggression."
Some details of the program will be kept confidential for security purposes, the defense chief concluded.
As reported earlier, during Prime Minister Boris Johnson's visit to Ukraine this June, he offered to launch a large-scale training program to cover 10,000 Ukrainian service members every 120 days.