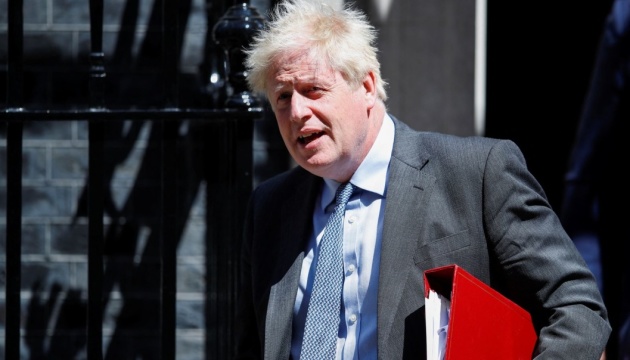 Russia's Snake Island retreat shows Ukraine's ability to fight back – UK PM Johnson
United Kingdom Prime Minister Boris Johnson believes that Russia's shameful retreat from Snake [Zmiinyi] Island shows Ukraine's ability to fight back.
The relevant statement was made by Reuters, an Ukrinform correspondent reports.
"If you wanted evidence of the amazing ability of the Ukrainians to fight back to overcome adversity and to repel the Russians then look at what has happened just today on Snake Island, where again Russia has had to cede ground," Johnson told a news conference at the NATO Summit in Madrid.
Johnson expressed confidence that Ukraine will hold up against the aggressor state.
"In the end it will prove impossible for Putin to hold down a country that will not accept his rule," Johnson added.
According to Sky News, Johnson also vowed to continue to intensify military support for Ukraine "no matter how difficult it may be".
"It is only logical and right to continue to support Ukraine in the way that we are and, indeed, to continue to intensify that military support," Johnson said.
A reminder that, after another stage of Ukraine's military operation on Snake Island, Russian troops hastily evacuated the remains of their garrison from the island.
Photo: AA
mk