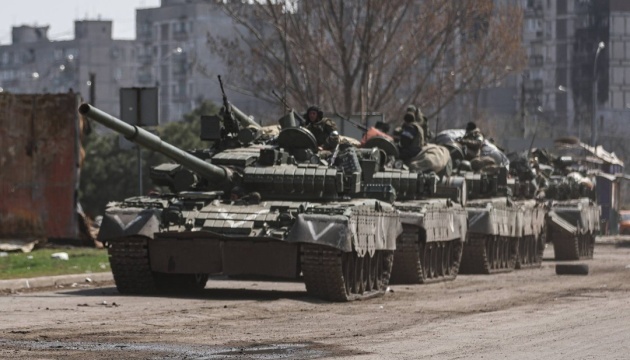 Withdrawal of Ukrainian units to Siversk would reduce risk of immediate encirclement - ISW
The withdrawal of Ukrainian units to Siversk would allow reducing the risk of immediate encirclement, but Ukrainian forces may continue a fighting withdrawal to a line near the E40 highway from Sloviansk to Bakhmut.
The U.S.-based Institute for the Study of War (ISW) said this in its latest Russian offensive campaign assessment, Ukrinform reports.
"Russian forces will likely establish control over the remaining territory of Luhansk Oblast in coming days and will likely then prioritize drives on Ukrainian positions in Siversk before turning to Sloviansk and Bakhmut," ISW analysts said.
According to the report, Ukrainian troops are likely planning to threaten Russian ground lines of communication (GLOCs) throughout the Kharkiv region using Western-supplied weapons.
In addition, Ukrainian counterattacks and partisan activity continue to force Russian troops to prioritize defensive operations along the Southern Axis.
ISW suggested that the Kremlin likely also seeks to retain or rebuild trust in Russian military leadership against the backdrop of major organizational restructuring, failures, and high casualties.