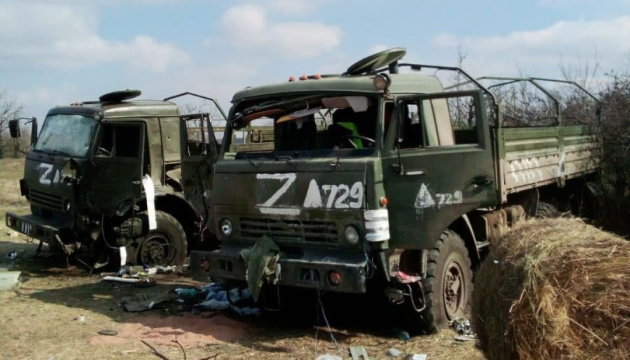 Russia could go for another offensive on Kyiv if certain conditions arise - Interior Minister's advisor
Russian troops may resume the offensive on Ukraine's capital Kyiv if Belarus forces join the invasion or if the Ukrainian forces are destroyed on the eastern front.
That's according to Vadym Denysenko, an advisor to the Minister of Internal Affairs of Ukraine, who spoke with RBC-Ukraine, Ukrinform reports.
"The first (case - ed.) is if (Alexander - ed.) Lukashenko agrees to deploy Belarusian army here. So far he's been dodging that, stopping short of approving such a move. The second option, that's if Lukashenko doesn't agree to this, an attack on Kyiv is possible only after the Ukrainian group in the east of Ukraine is completely destroyed," the advisor suggested.
Denysenko noted that Belarus is currently very important for the Kremlin, as its possible invasion of Ukraine will divert the focus of part of the Ukrainian military from the eastern front and create a threat of an attack on Chernihiv or Kyiv.
As Ukrinform reported earlier, referring to the Ministry of Defense, there are no signs of preparations for another offensive of enemy forces from the territory of Belarus, but such a threat remains in place so the Ukrainian Army keeps part of its troops on the country's north to cover the border areas.
According to Ukraine's defense intelligence, the Belarus army command as of July 1 has massed seven battalions on the border with Ukraine.
Photo: AA