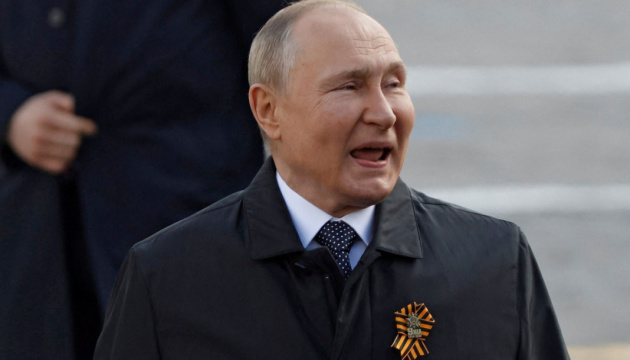 Putin mobilizing Russian economy to sustain war in Ukraine
Russian President Vladimir Putin is likely mobilizing the Russian economy and industry to sustain the ongoing war effort.
At the same time, he has not yet taken parallel measures to mobilize Russian manpower on a large scale, says Institute for the Study of War, according to Ukrinform.
"The Kremlin proposed an amendment to federal laws on Russian Armed Forces supply matters to the Russian State Duma on June 30, that would introduce "special measures in the economic sphere" obliging Russian businesses (regardless of ownership) to supply Russian special military and counterterrorist operations," the report reads.
The amendment would prohibit Russian businesses from refusing to accept state orders for special military operations and allow the Kremlin to change employee contracts and work conditions, such as forcing workers to work during the night or federal holidays.
As for the operational situation on the front lines, the think tank says Russian forces on Friday pursued their efforts to encircle Lysychansk and carried out offensive operations to the south and southwest of the city.
It is noted that the invading troops have not yet advanced to the Bakhmut-Lysychansk highway but are hindering Ukraine's logistics via the route by shelling and bombing Ukrainian positions along the road.
Also, the Russian army has focused on regrouping troops and improving its tactical positions to the south of Sloviansk, likely aiming to relaunch an offensive on the city.
The Ukrainian Army, in turn, continues to deliver precision strikes on Russian supply depots and equipment near Izium.
On July 1, Russia shelled Ukrainian positions around Kharkiv, while running no offensive operations.