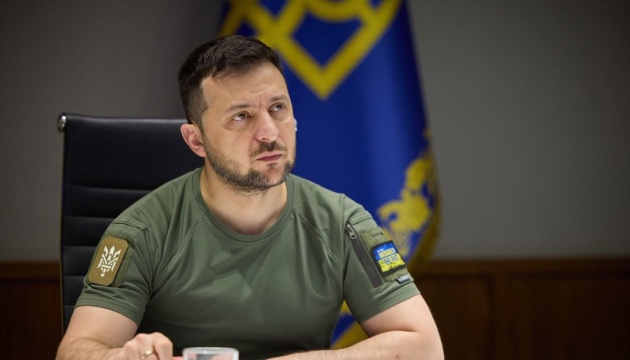 Zelensky: We will do all to bring home every Ukrainian from captivity
Ukrainian President Volodymyr Zelensky has said that Ukraine will do everything to return from Russian captivity all the defenders who are currently held there.
The head of state said this during his traditional video address to Ukrainians, Ukrinform reports.
"Some 144 Ukrainian soldiers returned home from Russian captivity, including 59 soldiers of the National Guard, 30 - Navy; 28 - army, 17 border guards, nine territorial defense fighters, and a police officer. The oldest of those freed is 65 years old, and the youngest is 19. In particular, 95 Azovstal defenders are returning home," Zelensky said, commenting on today's prisoner exchange.
He also thanked the Ukrainian Defense Ministry's Main Intelligence Directorate and everyone who worked for this result.
"We will do everything to bring home every Ukrainian man and woman," Zelensky said.