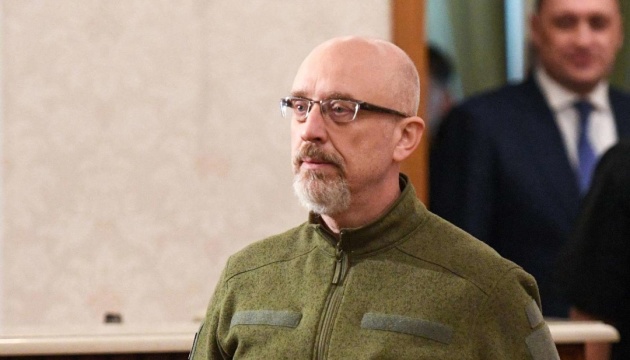 Reznikov: Deployment of air defense systems in Ukraine should be part of NATO's strategy
Missile strikes launched on Ukraine from Russia, Belarus or the Caspian Sea are a security challenge for the whole of Europe.
"Once again, the russian terrorists have committed war crimes: missile strikes against a number of peaceful Ukrainian cities. The insidious nature of those attacks is underscored by the fact that they are made either from the depth of russian federation, from the territory of Belarus or from the waters of the Caspian and Black Seas. This is a strategic challenge for the security of the entire Europe. A swift response to this challenge should consist of two parts," Minister of Defense of Ukraine Oleksii Reznikov posted on Facebook.
As noted, the first part is the strengthening of sanctions. "It is necessary so that russia could not manufacture and maintain high-tech weapons, which currently contain many components supplied by NATO countries."
The second part, according to Reznikov, is the rapid deployment of an effective air and missile defence systems in Ukraine.
"This is an additional 500 – 1,000 km of safety for every European city. This is a very clear and logical step, which should be envisaged in the NATO strategy," the minister stressed.
In his opinion, the long-term answer is just as obvious. "The demilitarization of at least the European part of the terrorist state should become a condition for dialogue on the renewal of relations between russia and the civilized world. The extent and specifics of this demilitarization are be determined by specialists," Reznikov added.
As reported, on the morning of June 26, the Russians launched missile strikes on Kyiv. A 9-storey apartment block in Shevchenkivskyi district was damaged. The house caught fire, 7th, 8th, and 9th floors were partially destroyed. The body of one victim has been found so far, six residents of the house have been injured. Four of them, including a seven-year-old girl, were hospitalized.
In Cherkasy, one person was killed and five were injured in a missile attack on Sunday.
In addition, two Russian Oniks anti-ship missiles were destroyed on the approach to Odesa.
ol