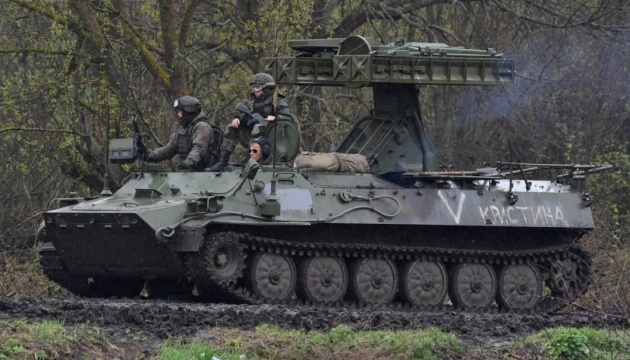 Russia keeps up to three BTGs on border with Sumy, Chernihiv regions
Russia keeps up to three battalion tactical groups on its border with Ukraine's Sumy and Chernihiv regions, but there are no signs of any preparations for a renewed invasion.
Ukrainian State Border Guard Service spokesperson Andrii Demchenko said this at a briefing at the Media Center Ukraine - Ukrinform on Tuesday, June 7.
"Russia continues to keep armed forces units in its border areas opposite the Chernihiv and Sumy regions in order to demonstrate its presence and, in fact, block the actions of our defense units. According to the General Staff, there are about three battalion tactical groups. At the same time, we do not note the formation of an enemy strike group that could repeat an invasion of Ukraine," Demchenko said.
According to him, there are no significant changes in the situation on the border with Belarus. Units of the Belarusian armed forces continue to carry out tasks to strengthen the border with Ukraine. However, according to Demchenko, the threat of missile and air strikes on targets in Ukraine from Belarusian territory remains.
According to him, no significant changes have been noted on the border with Moldova, particularly in the Transnistrian section.
Demchenko stressed that in the Kharkiv, Donetsk and Luhansk regions, Ukrainian border units hold their positions under constant attacks by the aggressor and, in cooperation with other units of the defense forces, they effectively strike the enemy's positions.
According to him, on June 6, during air reconnaissance in the Sievierodonetsk area, units of the Ukrainian State Border Guard Service spotted enemy infantry positions, and the Ukrainian Armed Forces used mortars against the enemy.