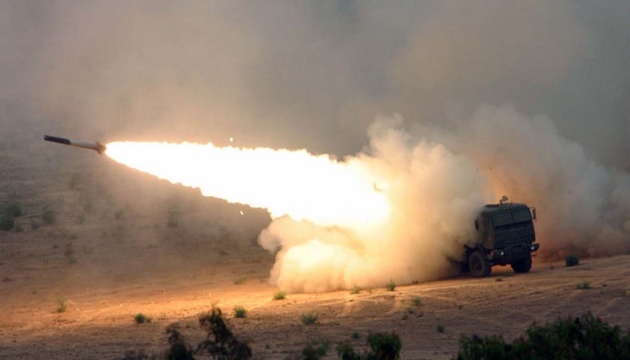 US Ambassador: Ukraine itself will determine range of HIMARS attacks
Ukrainian forces themselves will determine the range of performance of HIMARS systems.
"As President Biden announced yesterday, a $700 million security assistance package had been signed. This includes HIMARS long-range rocket systems. This will help Ukrainian forces to aim more accurately but also have a longer range. The exact range will be determined by the Ukrainian forces," U.S. Ambassador to Ukraine Bridget Brink told journalists after presenting credentials to the President of Ukraine, an Ukrinform correspondent reports.
As reported, the US administration announced it would provide Ukraine with HIMARS high mobility artillery rocket systems with ammunition that can hit targets at a distance of 70 km instead of 300 km, although Ukraine has requested long-range missiles.
ol