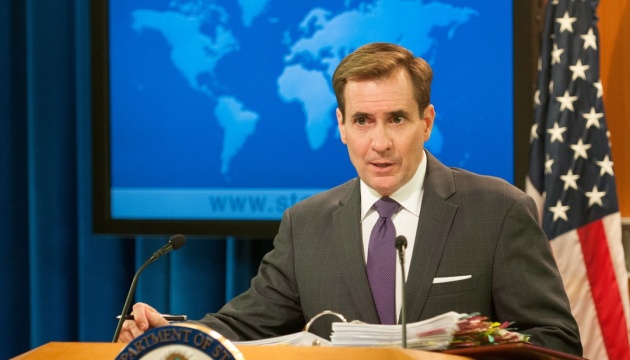 Pentagon: Coalition in support of Ukraine growing after first meeting in Ramstein
The coalition of countries in support of Ukraine ready to meet again next week at the level of defense ministers will be bigger than at the first meeting in Ramstein base in Germany.
"There are some countries that have shown an interest in participating that weren't in the first meeting," Pentagon Press Secretary John Kirby said at a briefing on Friday.
He noted that the number of international partners ready to provide international support to Ukraine under U.S. coordination was not limited.
"But there's not a cap on it. We would love to have as many people; many, many countries participate as possible," Kirby said.
The next meeting of the defense leaders is scheduled for Monday. It will be held online.
As reported, a meeting of heads of defense departments and chiefs of staff of more than 40 countries took place at the Ramstein air base in Germany at the end of April. According to General Mark Milley, the Chairman of the Joint Chiefs of Staff, the main task of the talks is to synchronize and coordinate military aid to Kyiv.
The U.S. Department of Defense has a control center to coordinate the supply and optimize the delivery of military aid to Ukraine in Stuttgart, Germany, in the area of responsibility of the United States European Command (EUCOM).
ol