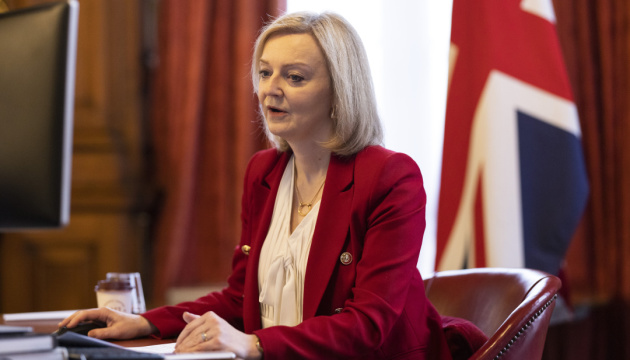 NATO countries must immediately provide Ukraine with artillery - Truss
NATO countries have agreed to continue to support Ukraine to help it contain Russia.
UK Foreign Secretary Liz Truss said this in Berlin on Sunday, Ukrinform reports, citing the BBC.
"Putin must face a sustained defeat in Ukraine, Russia must be contained and such aggression must never happen again. […] Ukraine's security must come from it being able to defend itself. Allies must support Ukraine's move to NATO-standard equipment, immediately providing artillery, training and the required expertise," she said.
She also noted that NATO must maintain its "open door" policy towards admitting new members.
"NATO's open door policy is essential and if Finland and Sweden decide to apply to join, it is clear that they would strengthen the alliance and European security as a whole," Truss said.
Photo: Simon Dawson / No. 10 Downing Street