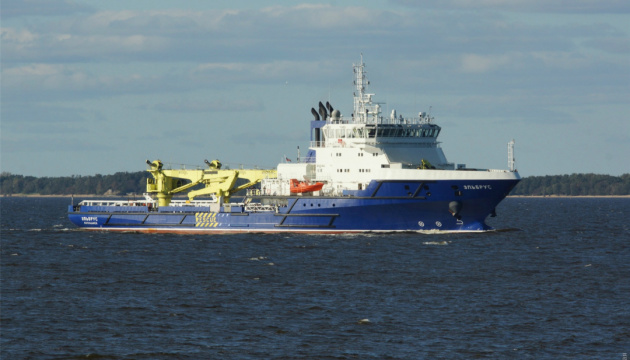 Ukraine lines up Russia's Vsevolod Bobrov ship off coast of Snake Island
In a strike by Ukraine's Navy, Russia lost off the coast of Snake Island their support vessel Vsevolod Bobrov, launched in 2016.
Serhiy Bratchuk, a spokesman for the Odesa Regional Military Administration, reported on Telegram that the ship was damaged and set on fire as a result of a Ukrainian strike, Ukrinform reports.
"As a result of the actions of our Navy, the Vsevolod Bobrov support ship, one of the newest in the Russian fleet, set on fire. They say she is limping toward Sevastopol," Bratchuk said.
However, the spokesman added, "the information is yet to be clarified." "But the fact that she suffered a 'snake bite' in the area of ​​Snake Island is true," he said.
According to the head of the Institute of Black Sea Strategic Studies, Andriy Klymenko, the vessel was engaged overnight Thursday, May 12.
As reported, over the recent weeks, near Snake Island, the Armed Forces of Ukraine lined up or destroyed half a dozen warships and cutters of the Russian Black Sea Fleet, including the flagship cruiser Moskva.
Photo: Duma