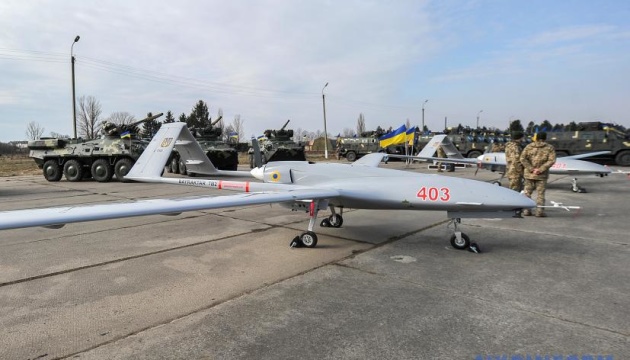 Ukrainian Bayraktar drones destroy two Russian assault boats near Snake Island
Ukrainian Bayraktar drones have destroyed a Russian Serna-class landing craft and two Raptor-class assault boats near Snake Island.
That's according to the Operational Command South, Ukrinform reports.
"Near Snake Island, which is already becoming a legendary bridgehead for the enchanting reduction of forces and capacities of the ruscists, precision attacks by the Bayraktars destroyed the a Serna-class landing craft with a Tor missile system, two Raptor assault boats, and another Raptor was badly damaged. 46 ruscists from the crew and paratroopers were eliminated from the enemy's manpower," the statement said.