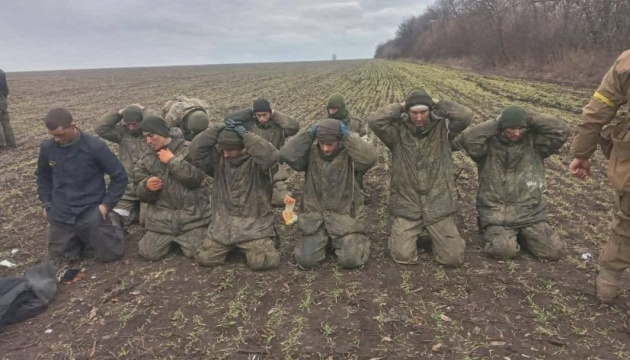 Over 32,000 inquiries received from Russian families as to soldiers' whereabouts
The Ministry of Internal Affairs of Ukraine has already received a total of about 32,000 appeals in which the relatives of Russian soldiers who had gone missing in the war with Ukraine ask about their fate.
That's according to Viktor Andrusiv, the adviser to the Minister of Internal Affairs of Ukraine, who spoke on Channel 24, an Ukrinform correspondent reports.
"I would not say that this is such a mass phenomenon at the moment (for relatives of Russian soldiers to send such inquiries). Indeed, they were filed en masse in early March, and now it is a routine thing. Indeed, we received about 12,000 appeals, perhaps even more, to our hotline, which had been set up exactly for Russian citizens, and more than 20,000 appeals filed through a chatbot set up on Telegram," Andrusiv clarified.
Asked what the Russians wanted from the Ukrainian authorities, the official said that they were filing contact information of their loved ones – husbands and sons who went into Ukraine as part of the invasion forces – with whom they had lost contact.
"We would sometimes call them and ask why they are not asking their own authorities the same, and they tell us that they are being lied to. That is, there is such an understanding. And given such volumes (of appeals - ed.), I think that in fact this understanding is growing very strongly in Russia, it just isn't showing – the same as it was back in the Soviet Union," said the adviser.