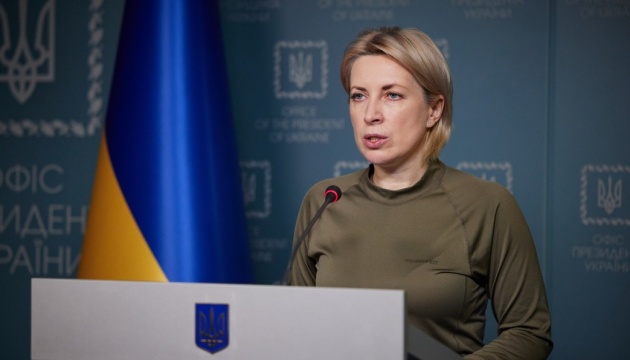 New POW swap: 28 military, 13 civilians return to Ukraine
As a result of another prisoner exchange effort with Russia, 41 people are returning to Ukraine on Friday, May 6.
This was announced by Deputy Prime Minister for Reintegration of the Temporarily Occupied Territories Iryna Vereshchuk via Telegram, Ukrinform reports.
"Another POW swap has been completed. Forty-one people were returned, including 11 women. Twenty-eight military and 13 civilians are going back home," Vereshchuk said.
She added that among those released was a rector of a temple run by the Orthodox Church of Ukraine.
As Ukrinform reported earlier, as of May 2, thanks to nine POW swap efforts, 320 citizens were returned to Ukraine.
More than 1,000 Ukrainian civilians (including more than 500 women) are being held in the Russian Federation, having been taken hostage by the Russian military.