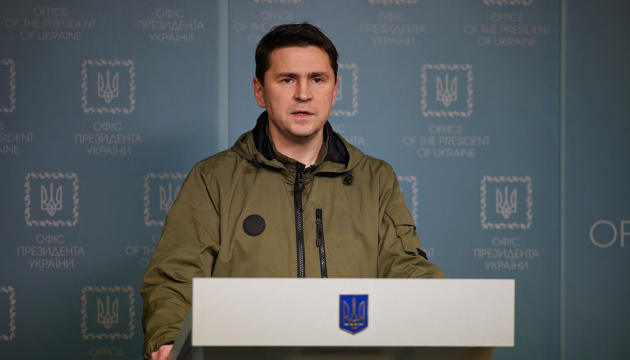 Russia may stage provocations on May 9 – Ukraine official speaks of missile threat
Russia may resort to a number of provocations on May 9 Victory Day to put psychological pressure on Ukrainians.
Mykhailo Podoliak, an adviser to the head of the President's Office, addressed the issue on the air of Radio NV, Ukrinform reports.
"Still, we need to understand that Russia is desperately seeking to do us harm on May 8 or 9, and therefore there will probably be some provocations. Unfortunately, we must understand that Russia is acting inadequately today. That is, they don't want to do it from the military standpoint, not to inflict certain destruction on our infrastructure, they're doing this from a purely psychological perspective…
According to the official, Russia is seeing no success in its war with Ukraine, so this complex of their enmity toward Ukrainians needs compensation through missile strikes on peaceful cities.
"I don't expect anything unconventional that could spark some panic moods. I expect Russians to act as a classic Russian. This is to stab you in the back. In this case, this is to launch an extra missile at some peaceful city of ours. That's why we need to be more vigilant these days," Podoliak added.
As reported, Ukrainian intelligence, as well as a number of high-ranking military officials in Britain and the United States, said that on May 9, Putin may announce general mobilization in Russia.