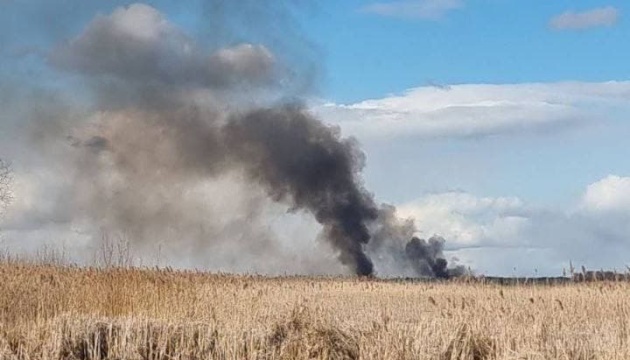 Army destroys Russian EW system, two drones, over 40 invaders in southern Ukraine
The Armed Forces of Ukraine have destroyed a Russian Repellent-1 electronic warfare system, three anti-aircraft guns, a Strela-10 missile system, a communications vehicle and 42 invaders.
The Operational Command South said this on its Facebook page, according to Ukrinform.
"Fighting continues in the Mykolaiv-Kherson area. The enemy, with no activity in advancing, fortified its positions and continues artillery and mortar shelling. After new attempts to reconnoiter the situation using drones, the enemy lost two more Orlan-10 drones in the Mykolaiv region. The strikes of our units were devastating. In the Kherson region, our soldiers destroyed a hostile Repellent-1 electronic warfare station with artillery fire," the statement said.
In addition, another attack on enemy targets on Snake Island destroyed three anti-aircraft guns, a Strela-10 anti-aircraft missile system and a communications vehicle.
The Operational Command South said that 42 Russian invaders had been killed.
On April 30, Russian invaders again launched a missile strike on Odesa. Three Oniks missiles fired from the occupied territory of Crimea by a Bastion missile system hit the airport's runway.