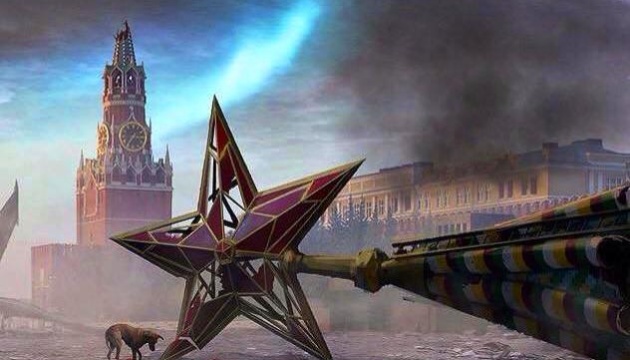 Propagandists inadvertently confirm scale of Russian atrocities in Mariupol
In Mariupol, the Russian invaders are trying to cover up civilian killings in the city, while one of their propaganda media reports did just the opposite.
The Mariupol City Council announced this on Telegram, Ukrinform reports.
"The occupiers are again trying to hide the scale of the genocide committed in Mariupol. They disguise a huge mass grave in Manhush with 'plates.' So far it's not going well. In the photo, we see only one sector of the burial site, where, judging by the numbering of plates, at least 268 bodies are buried. In satellite images made on April 9, we observe four such sectors. Therefore, the Russian propagandists themselves documented the evidence of the murder of 1,000 Mariupol residents," the City Council wrote, releasing photos of Manhush mass graves.
Taking into account eyewitness accounts of the nature and scale of the burials made throughout April, the preliminary estimate is confirmed – from 3,000 to 9,000 Mariupol residents were buried in Manhush, the settlement just outside the city.
Russia's aggression has caused one of the biggest humanitarian catastrophes in Mariupol. The invaders have been bombing unarmed residents and blocking humanitarian aid.
The mayor of Mariupol previously said that since the onset of the Russian invasion, up to 20,000 civilians have died in the city. According to Ukraine's military intelligence, the Russian forces have deployed at least 13 mobile crematoria in town in an effort to get the bodies off the streets. The invaders are also trying to identify and eliminate all potential witnesses to their atrocities.
About 120,000 civilians remain in besieged Mariupol, while many are being forcibly deported to Russia and the occupied Donbas.
Ukrainian forces are defending their last stronghold in the city, the Azovstal Plant, which is being continuously shelled and bombed by the Russian forces.