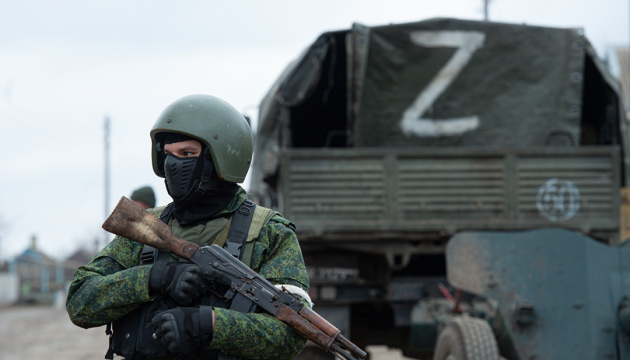 Invaders plotting strikes on Ukraine on Easter, writing "Christ is Risen!" on shells - intercept
The invaders plan to intensify shelling of civilians and military on the Easter holiday, cynically writing "Christ is Risen!" on munitions.
That's according to an intercepted call of a Russian soldier to his family, Ukrinform reports referring to the SBU security service.
"Our guys are preparing some Easter eggs for hohols (a derogatory term for "Ukrainians," used in Russia – ed.) Our tankers write "Christ is risen!" on the shells. We're having the time of our lives," one of the soldiers tells his wife.
However, when the conversation touches upon his unit deployed in Mykolaiv region, the soldier's tone becomes different. Of the 19 men in his platoon, only seven remained in place, while the rest have either been killed or fled the warzone.
"No new men are coming. On the opposite – everyone's leaving! Who would they send us? Everyone is fleeing! Some 600 people have already resigned from our brigade… Only the most persistent ones and drunkards remain here," the occupier sums up.
The SBU commented as follows: "This is just the ideal contingent for defending the 'RuZZian world'. But our military will do everything possible to ensure that what's left of the enemy brigade is 'disbanded' ASAP."
As reported earlier, Defense Minister Oleksiy Reznikov vowed some "Easter cake" for the enemy. According to him, these cakes are brought in across the border every day by special convoys, and tomorrow, some "new Easter cakes for the Armed Forces are expected to come, which will be really successfully against the enemy."
From the start of a full-blown invasion of Ukraine, the death toll of the Russian forces amounts to nearly 21,600.