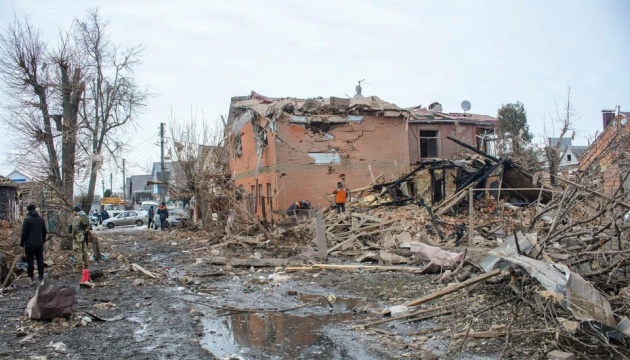 Bodies of 100 civilians killed by Russians found in Sumy region as search continues
In Sumy region, the Russian invaders brutally killed over a hundred civilians, while a large number of people remain in captivity or have gone missing.
This was reported by the Head of the Sumy Regional Military Administration, Dmytro Zhyvytskyi, during a briefing at the Ukraine Media Center (Kyiv), Ukrinform reports with reference to the official's Telegram channel.
"More than 100 civilians were killed, but unfortunately, these numbers increase daily as we keep finding bodies – with their hands tied, with traces of torture, a shot in the head - it's terrifying. Many have gone missing, there are people who have been taken prisoner – a negotiation team is working on their cases. There are a lot of citizens whose fate remains unknown – along roads and highways, in the woods, we've been finding cars that had been shot at, but we don't know what happened to the people who were in those cars," Zhyvytskyi noted.
He added that there are many wounded admitted to hospitals in Sumy and neighboring regions. In addition, the people who survived the occupation in settlements where columns of thousands of enemy equipment units had passed through, suffer from a very serious psychological trauma.
"The occupiers were shooting everything around them, they shot at civilians from tanks, shot their machine guns, and grenade launchers, including targeting the elderly and children. Our people would hide in swamps, at farms, and in silos. It was terror and grief what the Russians did to us in the region," said Zhyvytskyi.