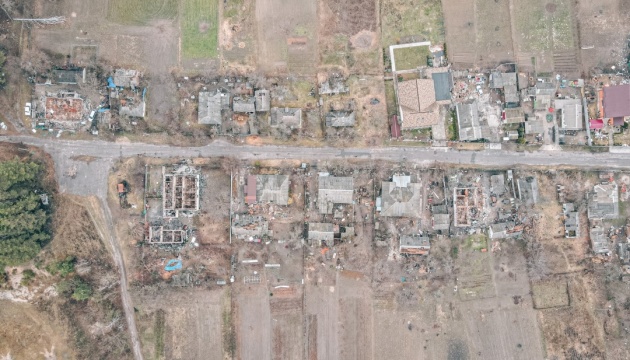 Bird's-eye view of "Russian world" fallout in Ukraine
Forty-nine days into the full-scale invasion of Ukraine by Russian troops. The enemy has been destroying mostly civilian infrastructure and massively killing civilians.
The pictures showing the scale of destruction are impressive, especially if taken from drones. They allow fully revealing what the notorious "Russian world" has brought to Ukraine.
We offer our audience to review a selection of such photos taken in different parts of Ukraine.
There you can see settlements once full of life, such as Irpin, Hostomel, Borodyanka, Chernihiv, villages in Kyiv and Chernihiv regions. Now there's scorched earth, huge craters, mutilated iron, bizarrely curved plastic shapes instead of windows through which people could see the world outside, tonnes of construction materials now turned into the rubble of what once used to be a peaceful life.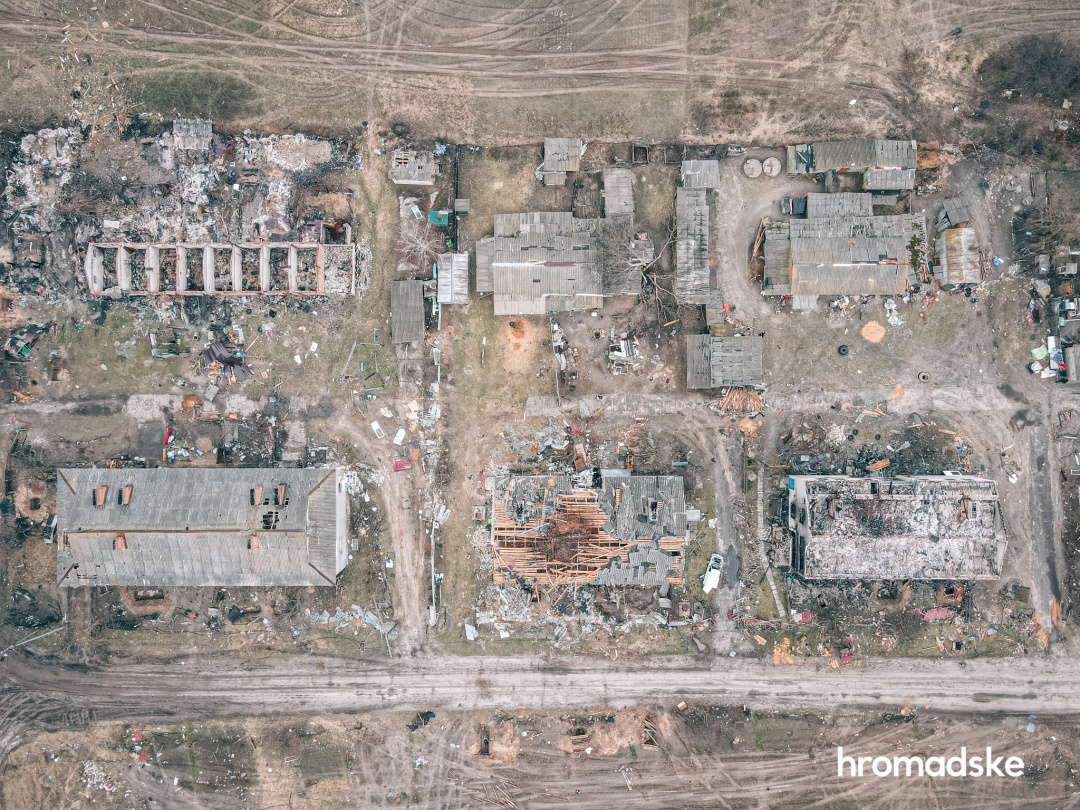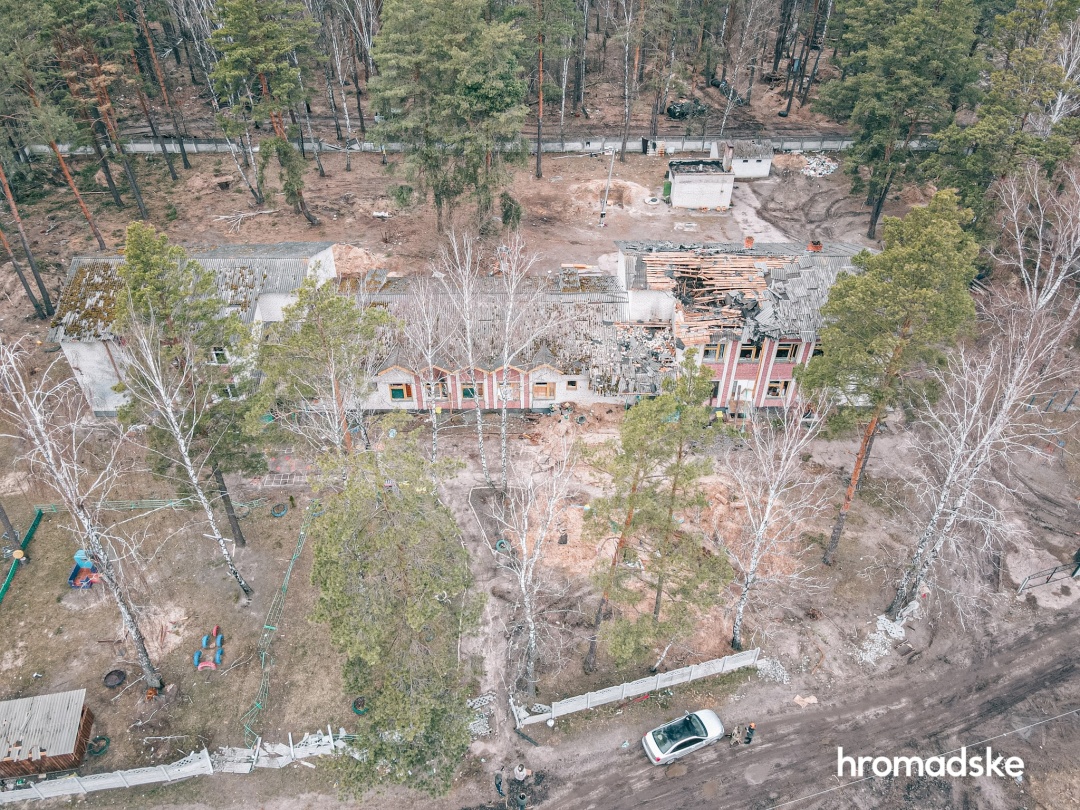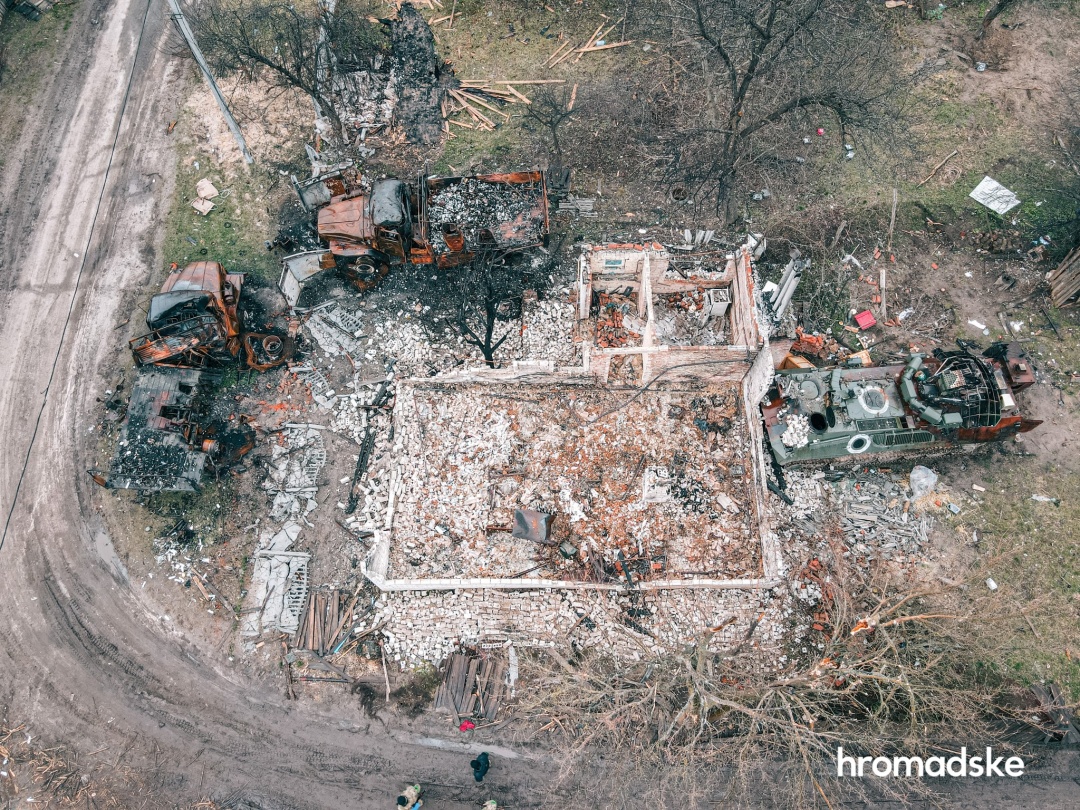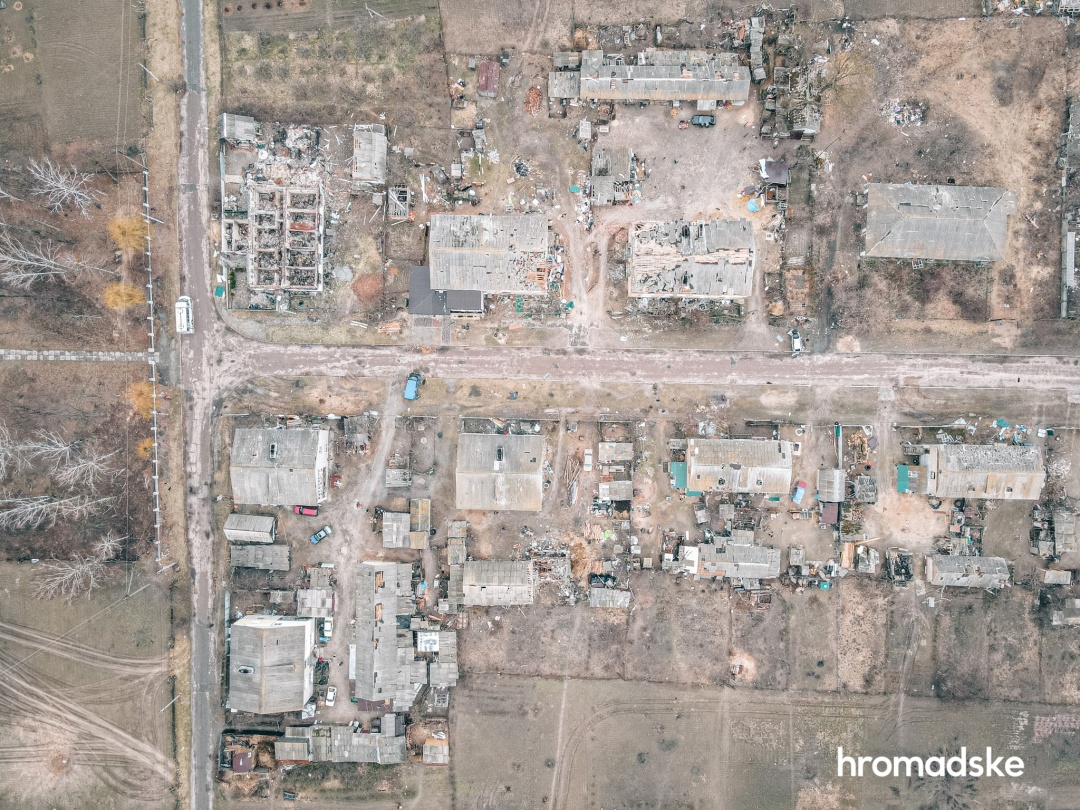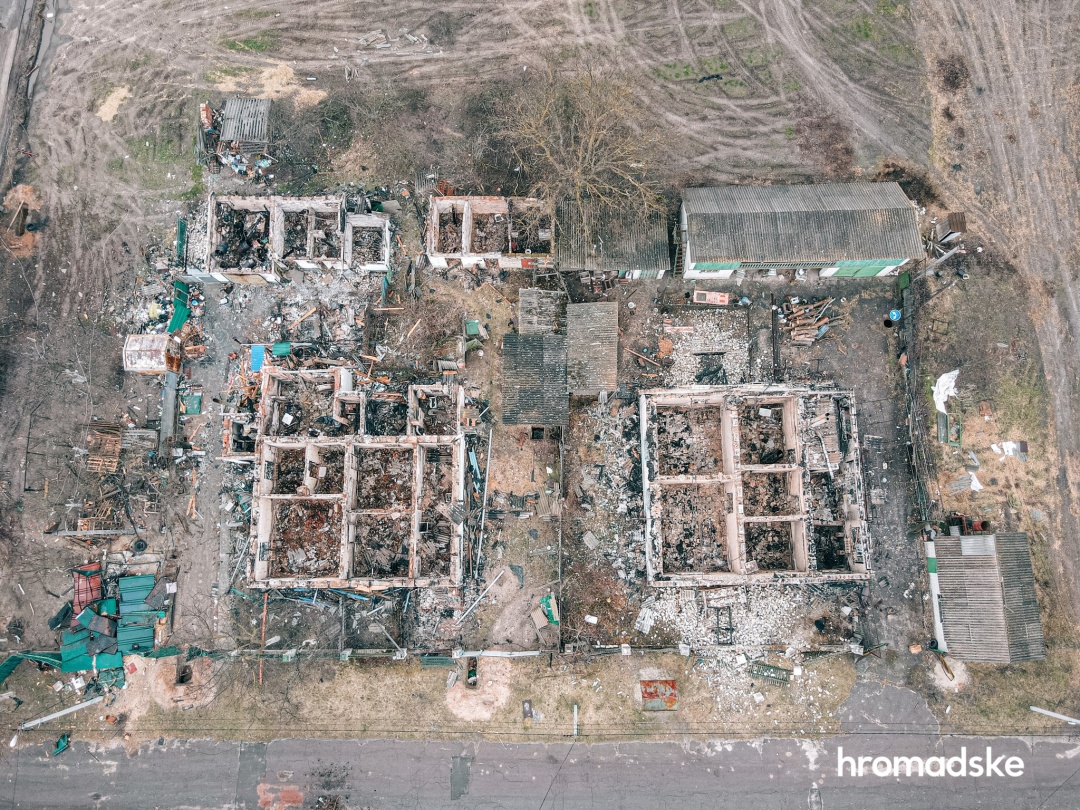 As a result of Russia's armed aggression in Ukraine, roads, residential buildings (private households and apartment blocks), railway infrastructure, hospitals, schools, kindergartens, churches, cultural facilities, architectural monuments, and shopping malls have been damaged or destroyed.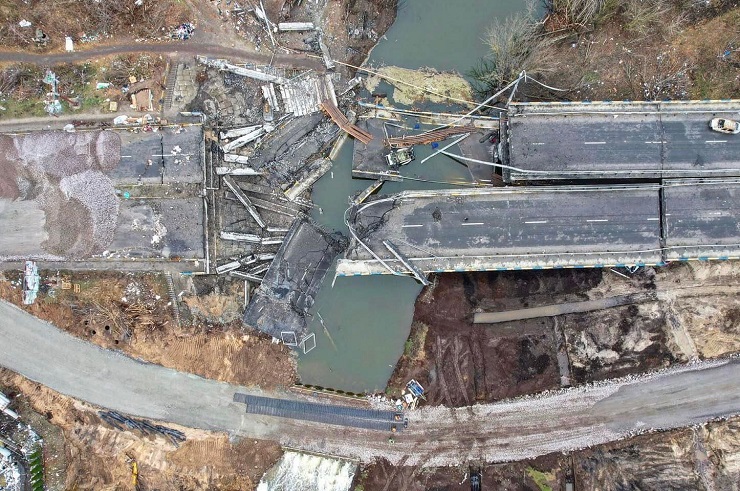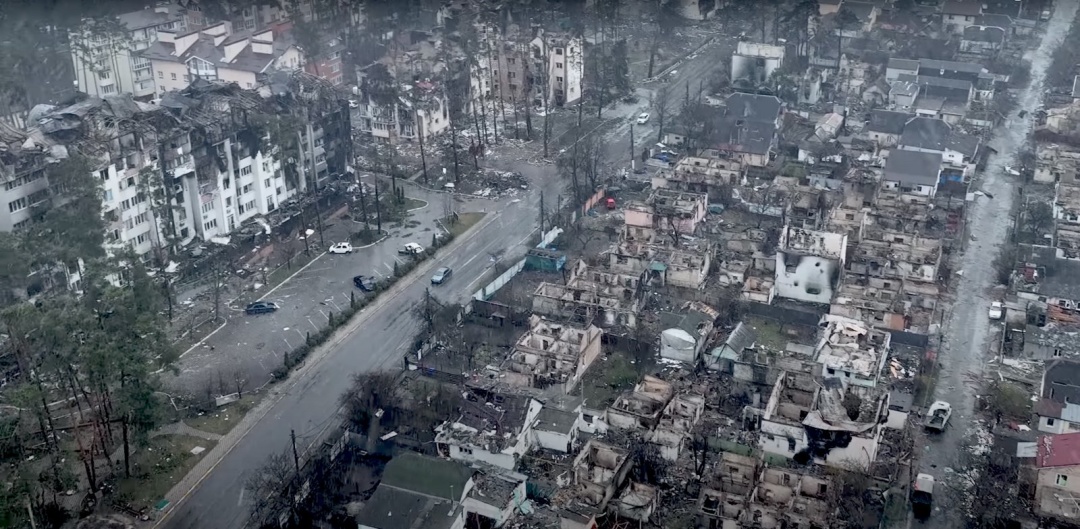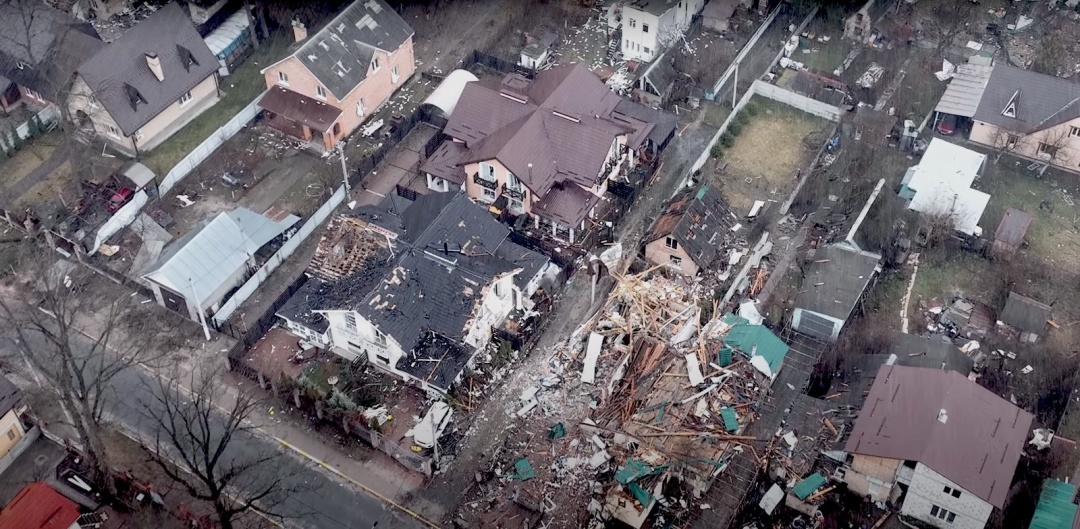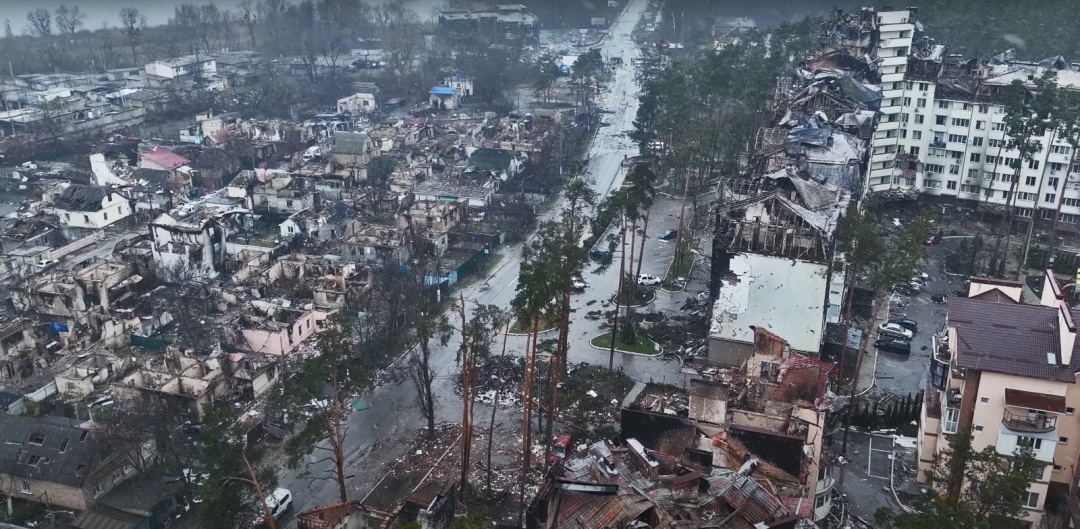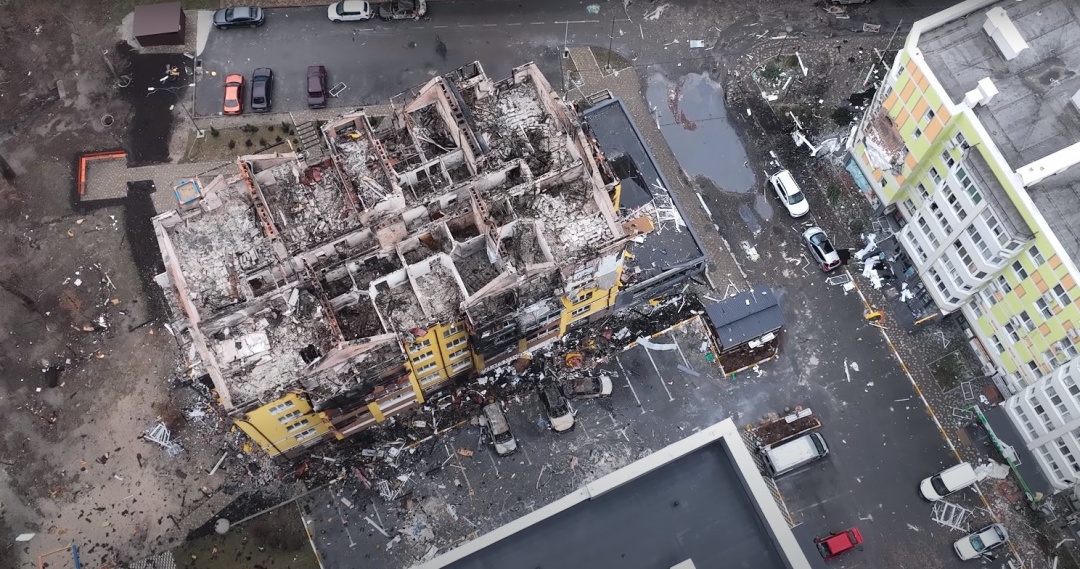 According to the Deputy Head of the State Emergency Service of Ukraine, Roman Prymush, 90% of enemy strikes target civilian infrastructure.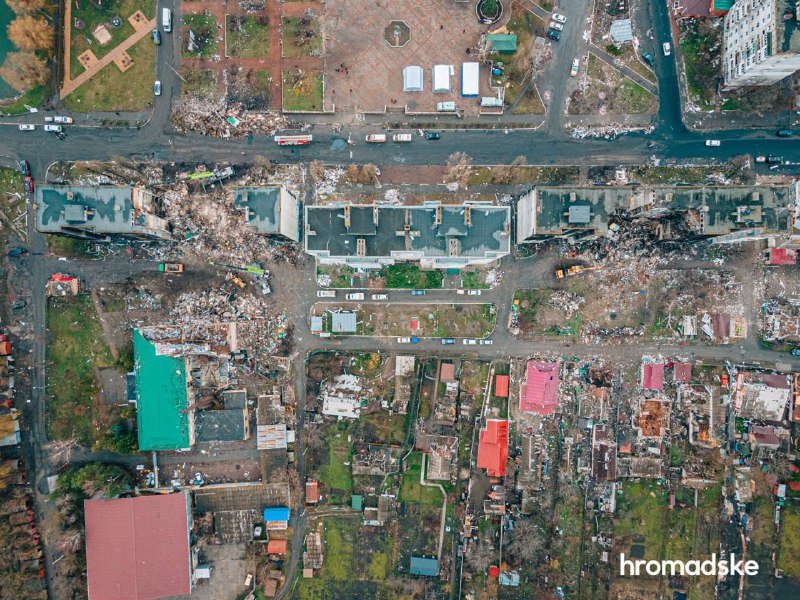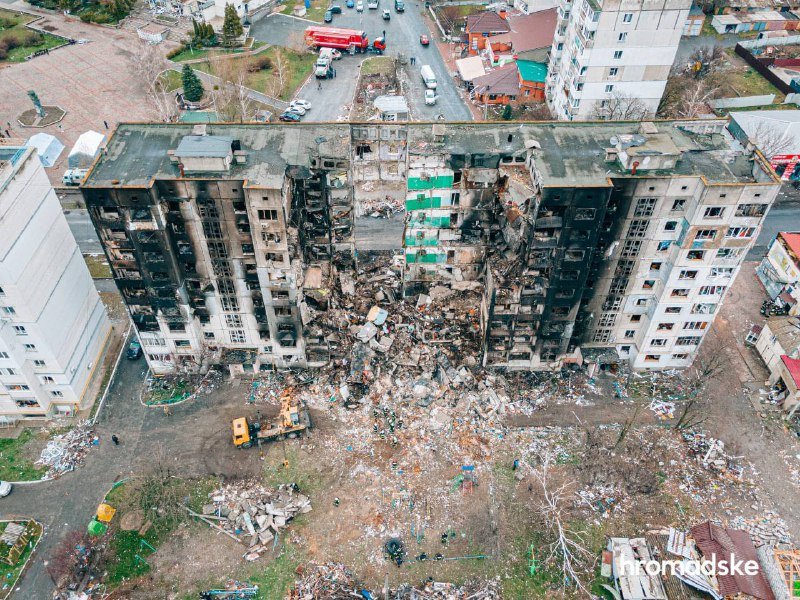 As previously reported, according to preliminary data, the Russian forces destroyed about 6,800 residential buildings across Ukraine.
The total direct losses of the Ukrainian economy due to the destruction and damage to the civilian and military infrastructure, documented in public sources, range from $564 billion to $600 billion.
Burned cars cemetery in Bucha
Bucha: Bodies of civilians slain by the Russian invaders being exhumed
Destroyed Mariupol
Prime Minister Denys Schmyhal said that Ukraine's U-24 Reconstruction Plan will be implemented in three phases. The first is already taking place – destroyed facilities are being rebuilt temporarily, quickly and expeditiously. The second stage is rapid reconstruction immediately after the end of hostilities. The third stage involves full-fledged renovation of Ukrainian cities, towns, buildings, infrastructure, and the country as a whole. It will be the most costly and time-consuming part, but the authorities plan to implement it apace.