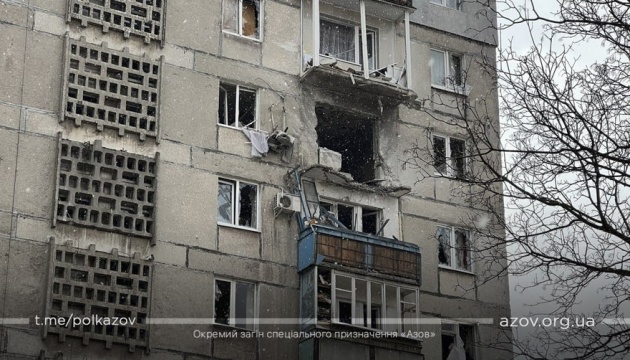 Civilian death toll in Mariupol up to 10,000, and counting - mayor
Mariupol Mayor Vadym Boychenko says more than 10,000 civilians have been killed in the city since the start of the Russian assault and siege.
He addressed the issue in an interview with AP, Ukrinform reports.
According to Boychenko, the number of victims may increase to 20,000, as the Russian occupiers keep attacking the city, and the bodies of Mariupol residents have covered the streets "like a carpet."
The mayor has accused the Russian occupiers of blocking attempts to deliver humanitarian aid to the city for weeks, in part to cover up the killings of civilians.
Boychenko also provided new details of the recent statements by Ukrainian officials about mobile crematoria that the Russian forces had brought to Mariupol to dispose of the bodies of the siege victims.
He said Russian forces had taken many bodies to a huge mall with warehouses and refrigerator storages in it.
"Mobile crematoria trucks have arrived: you open them, and there's a pipe inside, and these bodies are burned there," he said.
According to the mayor, there are about 120,000 civilians remaining in Mariupol, who are in dire need of food, water, heat, and communication.
Ukrainian officials claim that the Russian forces move Ukrainians into "filtration camps" in territory controlled by Russian proxy forces, seizing their IDs – that's before sending Ukrainians to various regions across Russia.
According to Boychenko, improvised prisons were set up for those who failed to pass "filtration", while at least 33,000 people are believed to have been deported to Russia or the territory controlled by Russian proxies.
As Ukrinform reported, Russian troops have turned Mariupol into a huge ruin. Residents faint on the streets due to starvation, while enemy bombs bury them alive in shelters.
On February 24, 2022, Russia launched an unprovoked war against Ukraine. The invaders have been shelling and bombarding peaceful towns and villages in Ukraine, torturing and killing civilians.