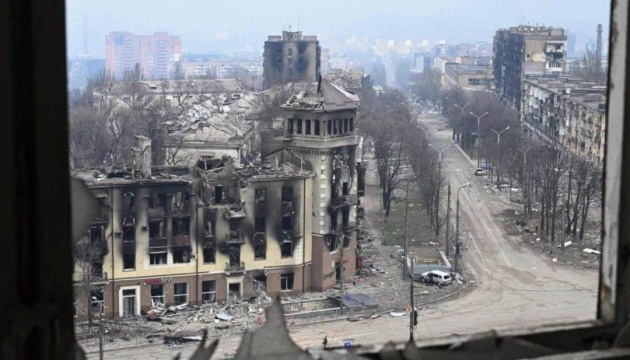 Defense Ministry: Russians probably used phosphorus bombs in Mariupol
The information about the possible use of chemical weapons by Russian invaders in Mariupol is being verified. Russians could have used phosphorus bombs.
"As of now, we are verifying this information. We are trying to understand what it was. But I can say from preliminary data that there are, rather, assumptions that phosphorus munitions could have been used. The final official information will be released later. But we need to understand that the risk of using chemical weapons does exist, it is quite high," Deputy Defense Minister of Ukraine Hanna Malyar said during the nationwide telethon, an Ukrinform correspondent reports.
Asked whether the second stage of the war has already begun in Ukraine, she confirmed that the hot phase was already underway.
"We have a war going on, and in fact it is in its hot phase. We have battles ongoing. For example, the Armed Forces repulsed six enemy attacks last night. Although we have data on the temporarily occupied territories where the enemy is trying to establish its power, the territory from which the enemy was knocked out and which the enemy did not reach is much larger," said the deputy minister.
According to Malyar, today we cannot talk about a calmer situation, it is incorrect. Indeed, the intensity of fighting has abated, but the enemy's desire to advance deep into the territory does not decline, Malyar noted.
On February 24, Russian president Vladimir Putin announced the beginning of a full-scale invasion of Ukraine. Russian troops shell and destroy key infrastructure, massively fire on residential areas of Ukrainian cities, towns, and villages using artillery, MLRS, and ballistic missiles.
ol