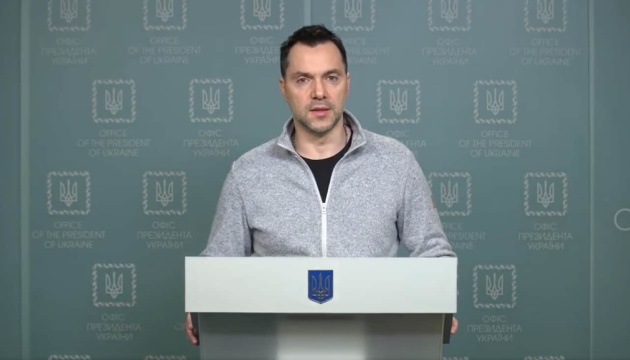 Ukraine not to reveal own military death toll until war ends
The losses of the Armed Forces of Ukraine in the Russian-Ukrainian war are seen as "considerable," but no specific numbers will be named until the end of hostilities.
That's according to Oleksiy Arestovych, an adviser to the head of the President's Office, who spoke with the BBC Ukraine, Ukrinform reports.
"Of course, we have these numbers. I know them almost precisely, but I won't name any, until the end of the war… We're suffering losses, and they are considerable. They're much smaller than the Russian ones, but they aren't small. And each serviceman will be accounted for, each of them will remain in our memory, and each family will be ensured both honors and help," Arestovych noted.
The adviser to the head of the Presidential Office explained that no army names its losses amid an ongoing war because, firstly, it is a military secret, and secondly, it might help the enemy assess the efficiency of their actions.
On February 24, Russian President Vladimir Putin declared war on Ukraine and launched a large-scale invasion. Russian troops have been destroying Ukrainian infrastructure, massively shelling residential areas, using artillery, rockets, and ballistic missiles, as well as employing warplanes to bombard Ukraine.