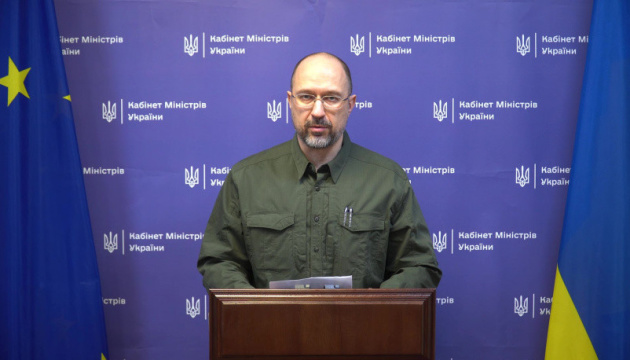 PM: Ukraine to lose more than a trillion dollars due to war with Russia
The damages from the Russian invasion, calculated indirectly, taking into account the losses in subsequent years, total more than a trillion dollars.
Prime Minister of Ukraine Denys Shmyhal said this in an interview with Interfax-Ukraine.
According to the PM, a trillion dollars is a loss due to GDP decline in the future: "Before the war, we had plans for how our economy will grow. Now the enterprises, which were supposed to bring income to the state, are destroyed. So, after the war, there will be significant adjustments, of course."
The Head of Government clarified that Ukraine's direct losses as a result of hostilities accounted for more than $560 billion, a significant part of which relates to infrastructure damage.
"This is what we have lost as a result of direct destruction – bridges, roads, housing, buildings – but these figures are growing daily. Now our estimate is about 120 billion dollars. If we take into account military infrastructure and other civilian costs, it's more than 270 billion," Shmyhal said.
The other part is calculating the losses of Ukraine's economy. "This is a GDP decline for months of ongoing hostilities. These are profits not earned and investments not made in our companies. According to our estimates, this sum exceeds 290 billion dollars," the Prime Minister said.
Russian president Putin announced a full-scale invasion of Ukraine on February 24. Martial law was imposed in our country and general mobilization was announced.
ol