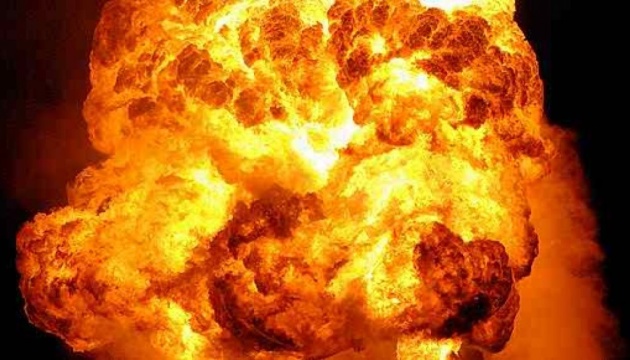 In Chernihiv region, Ukraine forces destroy Russian munition stock
In a strike by the Ukrainian defense forces, a stock of enemy munitions and a number of military equipment were destroyed near the village of Vyshneve, outside Chernihiv.
This was reported by Ukraine's Public Broadcaster UA:PBC, according to Ukrinform.
It is noted that the fire was raging for five hours, with shells continuously exploding. Among the destroyed hardware were e-warfare systems that had been jamming the signal of national broadcasters. As a result, Ukrainian radio is back on the air in the region.
As Ukrinform reported, on March 25, the Ukrainian military defeated another convoy of Russian military hardware in Chernihiv region.
The city of Chernihiv is fully controlled by the Ukrainian military, while being shelled and bombed by Russian invaders, who recently destroyed a bridge along the Chernihiv-Kyiv highway, effectively curbing humanitarian aid supplies and civilian evacuation efforts.