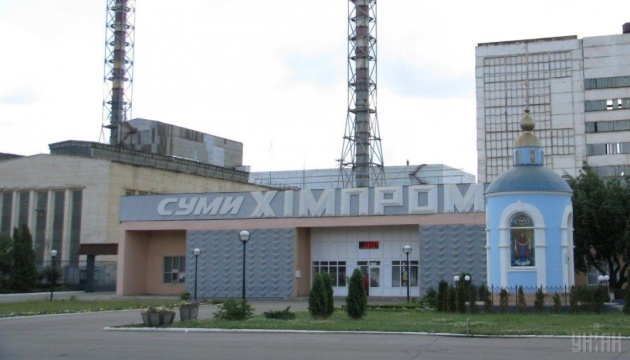 Ammonia leaks as Russian troops shell Sumykhimprom plant
Ammonia leaked as Russian invaders shelled the Sumykhimprom chemical plant in northern Ukraine.
Head of the Sumy Regional Military Administration Dmytro Zhyvytskyy posted this on Facebook.
According to the official, the leak occurred at 04:30 on March 21. The radius of the affected area is about 5 km.
Zhyvytskyy noted that Ammonia is a colourless toxic explosive gas with a distinct pungent smell.
Ammonia is lighter than air, so shelters, basements and lower floors should be used for protection.
As reported, the United States believes that Russia plans to conduct a false flag operation and use chemical or bacteriological weapons in Ukraine to blame the Ukrainian side and Western countries.
Photo: Ahropolit
ol