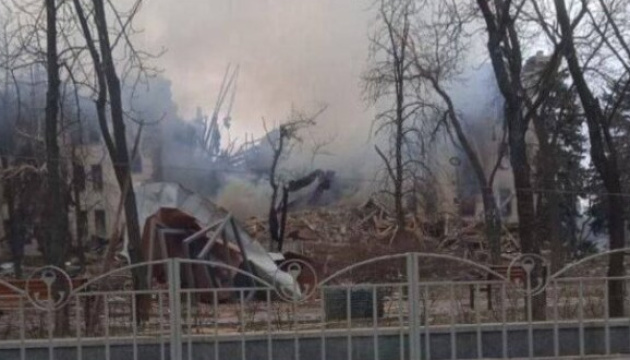 130 people rescued from Mariupol theater rubble
130 people were rescued from the Mariupol theater rubble, works are underway.
"The bomb shelter under the Mariupol theater withstood. About 130 people have already been rescued. The rubble is being cleared away," MP Olha Stefanishyna posted on Facebook.
As reported, on March 16, Russian terrorists dropped an air bomb on the building of the Mariupol theater, destroying aa central part of the theater and an entrance to a bomb shelter, which was located under a building. Hundreds of people, mostly women and children, stayed there at the time of the attack. Due to constant shelling, rescuers could not begin their works.
The war against Russian invaders has been going on in Ukraine since February 24.
Photo credit: chas.news
ol