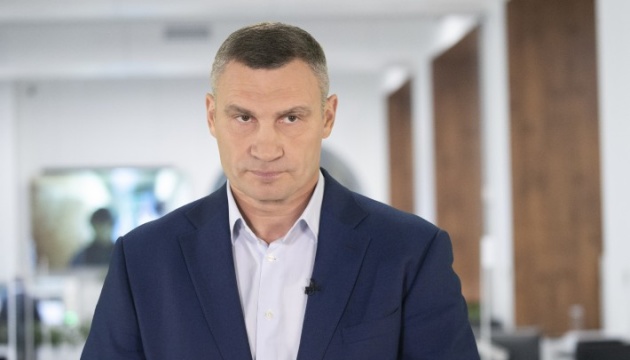 Mayor Klitschko: Russia's plans to take Kyiv never to be realized
Kyiv Mayor and former heavyweight boxing champion Vitaliy Klitschko has stated that the Russian occupiers' plans to seize Kyiv will never be realized.
Klitschko made the statement, speaking with Current Time, a platform created by RFE/RL jointly with the Voice of America.
"Today I can say clearly: the Russians' plans to take Kyiv are not being realized. They'll never be! Even if they succeed in gaining control over some buildings, they won't win our people. Kyiv is not only about the buildings, first of all, it's about the people," he said.
According to him, the invaders are trying to sow panic in the city, but the effect turns out to be the opposite. "People are angry and full of hate and seek revenge," Klitschko said.
As Ukrinform reported earlier, on the morning of Wednesday, March 16, a 12-storey apartment block g in Kyiv's Shevchenkivskyi district partly collapsed as a result of enemy shelling. According to preliminary reports, two people were injured in the attack. The neighboring nine-storey building was also partially damaged.