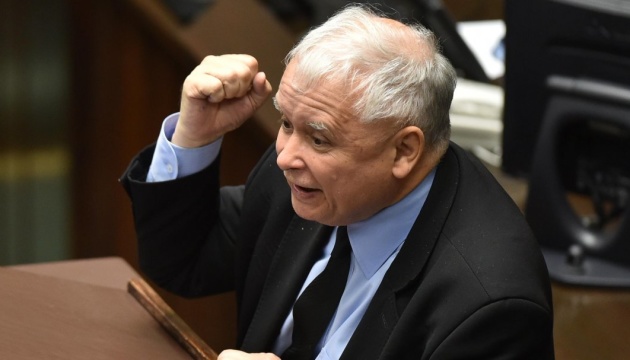 NATO should send peacekeeping mission to Ukraine - Kaczynski
A peacekeeping and humanitarian mission led by NATO or other organizations should be sent to operate in Ukraine.
Jaroslaw Kaczynski, Poland's deputy prime minister for security and the leader of the ruling Law and Justice party, said this at a press conference in Kyiv, according to an Ukrinform correspondent.
"I think that it is necessary to have a peace mission - NATO, possibly some wider international structure - but a mission that will be able to defend itself, which will operate on Ukrainian territory," Kaczynski said.
He stressed that Ukraine is a sovereign state, and if it agrees to such a mission, it will be enough in the light of international law, and it will not be a casus belli.
Kaczynski added that this could be a pretext for war only for those for whom the existence of a world other than their own is already a sufficient reason for military aggression. According to him, such people attacked Ukraine today.
Prime Ministers Mateusz Morawiecki of Poland, Petr Fiala of the Czech Republic and Janez Jansa of Slovenia, and Poland's Deputy Prime Minister Jaroslaw Kaczynski arrived in Ukraine on March 15. This is the first visit by international guests of this level to Kyiv since the beginning of Russia's armed aggression against Ukraine.