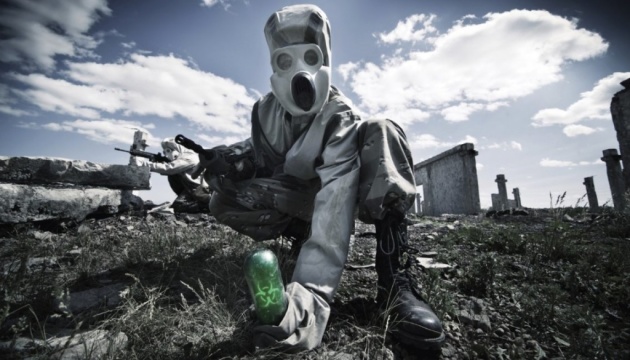 Who wants and can use biological weapons in Ukraine
The aggressor country's ministry of defense last week published documents allegedly containing evidence of biological weapons production laboratories existing in Ukraine.
At a UN Security Council meeting immediately after this publication, UN Under-Secretary-General and High Representative for Disarmament Affairs, Ms Izumi Nakamitsu said the UN was "unaware" of any biological weapons programs being pursued by Ukraine. There is no evidence whatsoever of this, and so the UN would consider Russia's claim without merit. The UN has not guessed to dig deeper to find out who, behind the smokescreen of the Kremlin's claims that Ukraine has been developing biological weapons agents, wants and has the ability to actually use such weapons. One won't have to go too far to answer this question: The only plausible candidate is the aggressor country and international terrorist - Putin's racist federation ...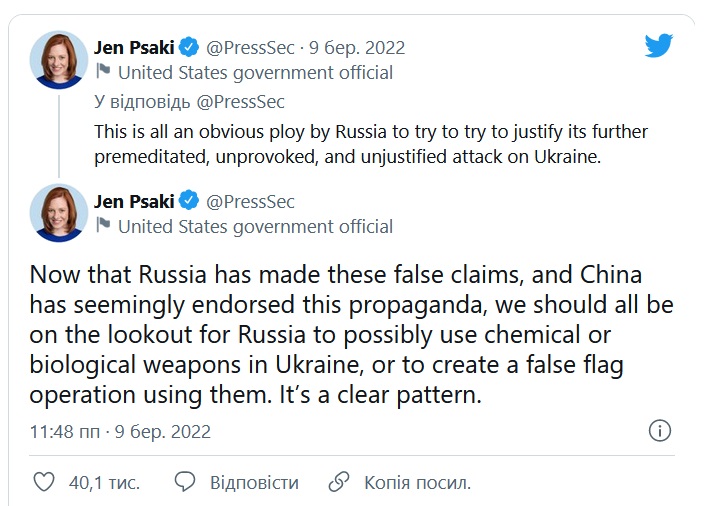 Experts familiar with the development of biological weapons say that there is currently enough evidence indicating that Russia itself is preparing for the use of biological weapons. The evidence is numerous and varied enough; it is interrelated as the whole thing is done as part of a single common plan, and taken together can be hard to see for a non-specialist.
Information as a means of concealing plans
Among the many pieces of evidence of preparation for the use of any weapon of mass destruction is informative preparation. This usually starts early and lasts from several months to several years. It does not necessarily result in the use of mass destruction weapons (since it is a whole set of preparatory measures). Informative preparation often doesn't have the purpose to actually use these weapons. One such purpose would be, for example, an attempt to conceal certain preparatory work for the development or production of mass destruction weapons by means of deflecting attention. An example of this was the wave of hysteria about "American" biological weapons laboratories in the former Soviet republics, which, incidentally, did not begin now, but coincided in time with the adoption of Russia's new "National Security Strategy" (enacted on December 31, 2015).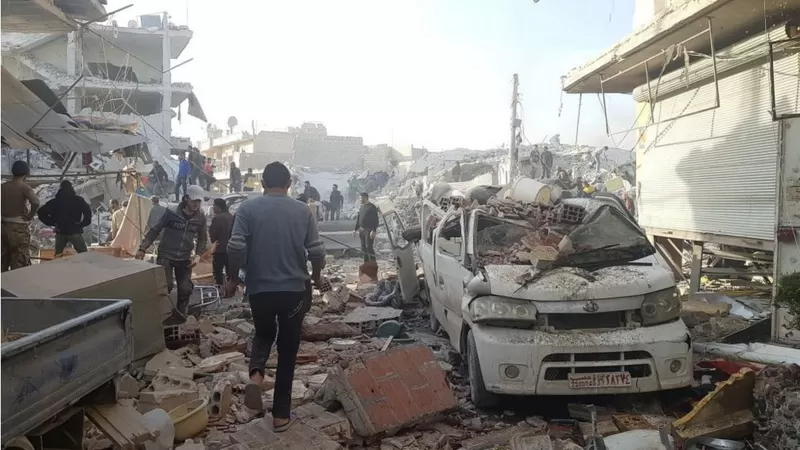 Russia has been conducting active informative preparation related to biological weapons since 2008 Georgia war. This preparation had periods of "hysteria" and periods of relative "calm" but never stopped. In this context, two "campaigns" are particularly noteworthy. One was relatively recent and aimed to prove the "American origin" of the COVID-19 epidemic in China. The other one has been going on for more than a year, and again boils down to accusations that the United States has been developing biological weapons and conducting tests on humans in the former Soviet countries (a kind of analogue of the sinister Japanese Detachment 731). Here it has been emphasized that governments in those countries are aware of and covertly nodded this kind of "research". However, nowhere in Russia has it been reported that the United States, with rare exceptions, did not build these laboratories from scratch, but they had been created back in the Soviet era. As a matter of fact, the US has only modernized the equipment at the laboratories to enable faster and more reliable detection of dangerous pathogens.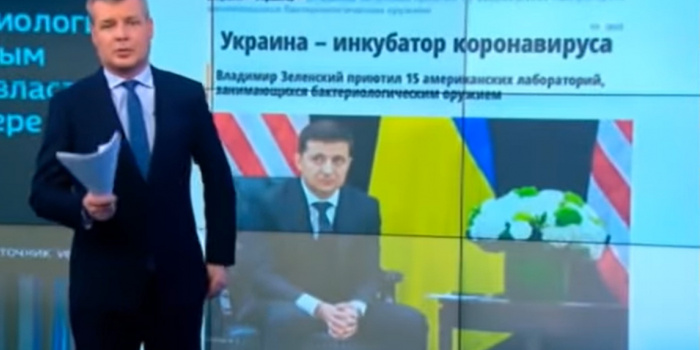 It should be noted that technical modernization of these laboratories in all of the former Soviet republics had been funded by the United States (of course, in pursuance of its own goals, such as preventing the countries from unlocking their biological weapons development programs, control over biological weapons specialists in those countries to prevent their recruitment by various terrorist organizations, quick access to new biological materials for early detection of new pathogens of particularly dangerous diseases, etc.). The only exception was the Russian Federation, who has been reluctant to allow both American experts and UN inspectors to visit some of its facilities involved in projects undertaken by [the R&D and Production Complex] "Biopreparat".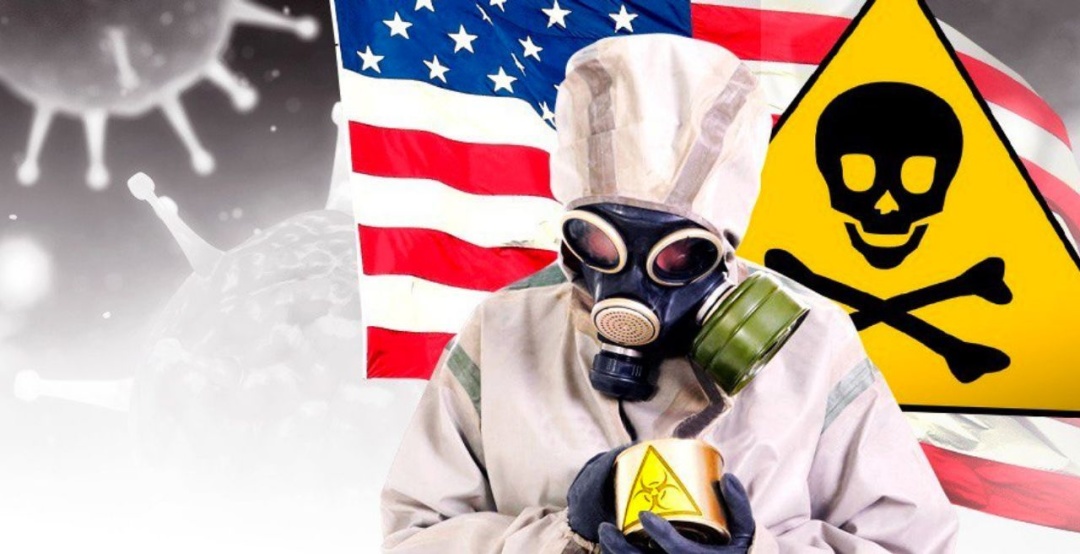 At the same time, it is easy to see that the flow of accusations from Russia regarding "cooperation with the United States" in the development of biological weapons is not uniform. Most of these accusations are against Georgia and Ukraine, and very few are against their allies.
What is behind the "smokescreen" about bioweapons development in Ukraine
Intelligence services dealing with bioweapons development programs in Russia -- a successor to the world's largest developer of biological weapons, the USSR – are aware that Vladimir Putin held a meeting at the Kremlin in 2012 regarding plans to develop new genetic weapons, which Russia classifies as weapons that can harm human genetic apparatus or hereditary ability at the chromosome level. These genetic transformations are supposed to be instigated by specialist viruses created as a result of biogenetic changes in their RNA or DNA sequence, as well as by chemical synthetic agents. This work began in Soviet times, but wasn't completed due to the lack of appropriate modern equipment.
There are currently enough indirect indications that Russia has since 2012 been pursuing the development of the third generation of biological weapons, under programs unofficially authorized by the Russian government. The aggressor country and a violator of all applicable international agreements, in addition to its impudence and insidious plans, has all needed to do this: specialists, equipment, libraries and testing outcomes of pathogens, as well as knowhow and an experience in development, testing and production of weaponized pathogens. And most importantly, that country can conduct genetic research using the already available bioweapons agents it had created earlier, which has significantly accelerated the pace of this work.
There is currently no evidence that Russia is going to shut down or reshape its research and development facilities established during the Cold War, to provide an access to these facilities for international experts in pursuance of the Biological Weapons Convention, or to destroy strains of bioweapons agents. This might indicate that Russia has probably completed the development of a new type of biological weapons. It is precisely the potential use of these weapons by the Russian Federation against the World that is behind the "tit-for-tat" accusations being made by Russia against Ukraine, who, even as a Soviet republic, has never had on its territory biosafety Level 4 laboratories necessary to develop bioweapons.
In Europe, only Russia possesses all the components necessary for the use of biological weapons
Russia, as the successor of the USSR, possesses a variety of biological weapon delivery systems and the equipment for the development and production of warheads with biological agents. However, this is not the major component of its biological weapon capability. In a country that is planning for the use of biological weapons, there must be not only research and development institutions for these weapons, but also appropriate production and storage capacities, and the capabilities for fitting and using biological weapon delivery systems. Another key necessity here is to have in place a powerful think tank center to support decision-making on the use of these weapons.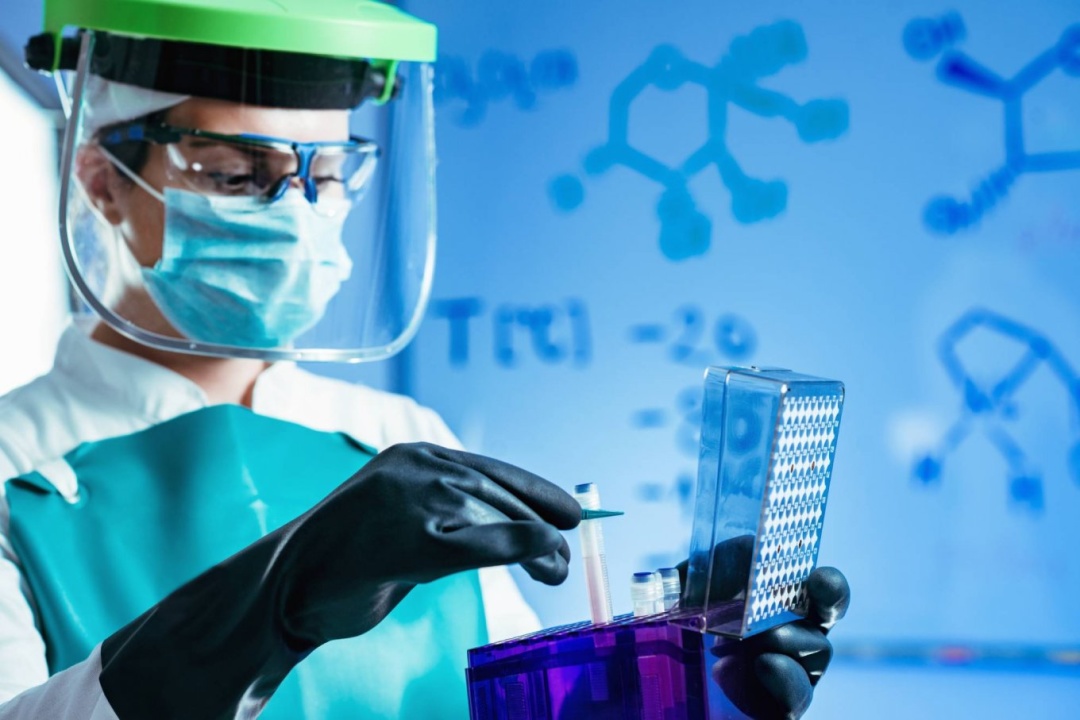 t is realistic to assume that such a center has been in place in Russia. Particularly in 2016, a research and development center (an expert for chemical and biological threats) was established within the RF Armed Forces. Located in Moscow, this center is officially registered as a branch of the Microbiology Research Institute at the Ministry of Defense. Officially, the mission of the Center is " to timely counteract to biological and chemical threats to military personnel, people, biosphere and technosphere objects, as well as management of cooperation with federal executive bodies and sub-federal authorities of the Russian Federation." It was also announced that the center would follow on the tradition of the 42nd Biosafety Research Center at the RF Ministry of Defense, which was dismantled in 2009 (it included a department dealing with research on future priorities for the development of biological protection systems and prediction for biological hazards).
The aggressor country's potential strategies for bioweapons use
The best known are four strategies for using biological weapons: massive use, covert use, local use, and hybrid use. Each of the strategies contains a multiplicity of tactics by which it can be achieved. Each of the tactics actually supports one or another scenario involving the use of mass destruction weapons, including biological weapons.
The strategy for massive use of biological weapons is the last resort measure a state can undertake in the event of a hazard threatening the State's existence. In the case of massive use of these weapons, the enemy will not have sufficient resources, means or time to put up adequate defenses. Biological war agents are required to be highly virulent, contagious and deadly, have a short incubation period, and be resistant to known vaccines and antibiotics. These weapons can be delivered from many different platforms ranging from missiles and artillery to aircraft, including kamikaze drones.
The covert use of biological weapons is aimed not so much to destroy the enemy; rather it is directed to inflict maximum financial damage on the adversary in order to impose further certain conditions on it. In this case, the use of biological weapons would be disguised to be a regular epidemic occurring in one or more locations within the adversary country. The key objective of this strategy is to sow panic and disorganize the life of the country. A necessary condition for this strategy to be a success is the availability of sufficient stockpiles of vaccines in the country that is planning for the use of biological weapons, or massive vaccination against the disease caused by the biological agent used. In this case, the weapons can be delivered via intelligence and security services.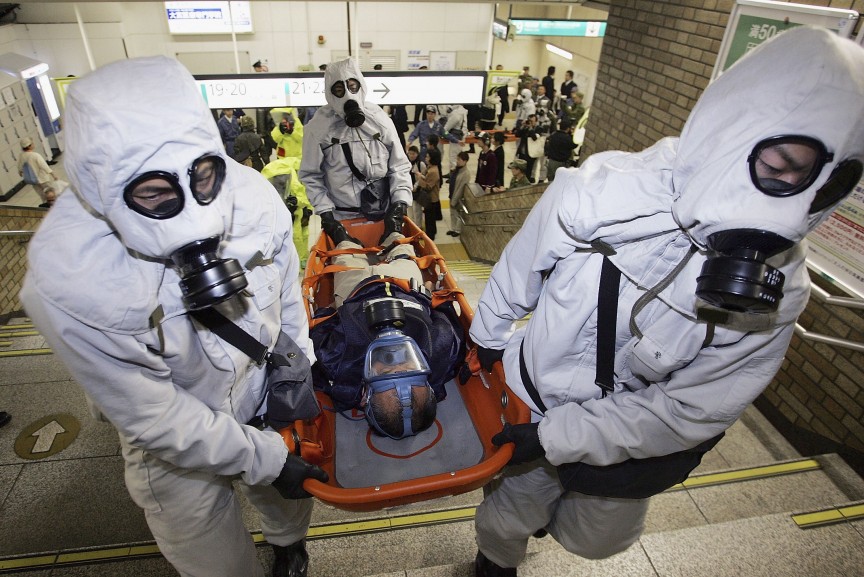 The local use of biological weapons is often aimed to verify the effectiveness of a certain type of biological weapons in real-world conditions. The necessary conditions for this strategy to be a success are control of the spread of the area being infected, the availability of relevant vaccines or antibiotics, and pre-vaccination of the personnel involved in the operation. The toxic effect of the munitions used must not necessarily be lethal. The objective may be to disable the enemy for a certain period of time. The weapons can be delivered via subversive attacks. An example of this strategy is the USSR's use of bioweapons (toxins, including ricin) in Afghanistan.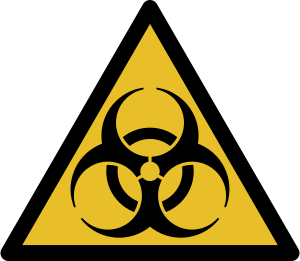 Hybrid strategy for the use of biological weapons aims to "warn" the enemy, reduce its activity, and achieve certain tactical successes on the battlefield. The necessary conditions for this strategy to be a success are limited space and time and the ability to control the spread of infection. The fact of the use of biological weapons is not announced and invariably denied. It is assumed that the weapons will be used by third parties ("insurgents", terrorists, "guerrillas", etc.), who may not be made aware of the nature of these weapons. Accordingly, the personnel, except for a narrow circle of leaders and executives, may not receive the required level of protection. A very important aspect of this strategy is to hide the fact of the use of biological weapons from the global community and thus avoid the punishment.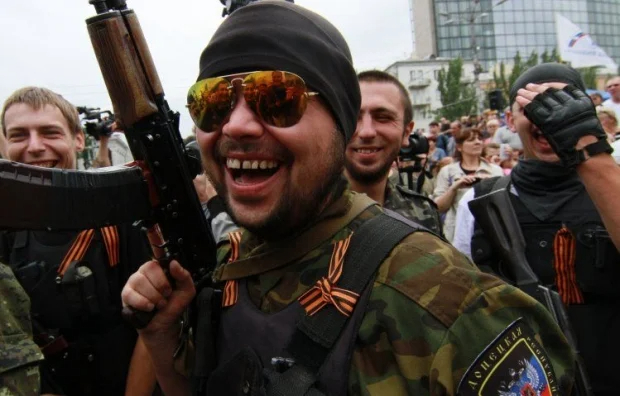 hat strategy for the use of biological weapons Russia can choose
The potentiality of Russia's use of biological weapons in Ukraine has always been there, but it has increased dramatically after the Russian leadership had launched an all-out war against our country. In particular, Yuri Bobilov, an expert at the RF Council on Foreign Affairs noted earlier that Russia's new National Security Strategy, enacted in 2015, confirms Russia is ready to use currently stored or new biological weapons for attacks against covert US-funded laboratories in the former Soviet countries, Baltic countries and other neighboring states. According to Mr Bobilov, this may be justified by risk of the spread of epidemics from within these laboratories, or the emergence of previously unknown viruses (paragraph 23 of the Strategy).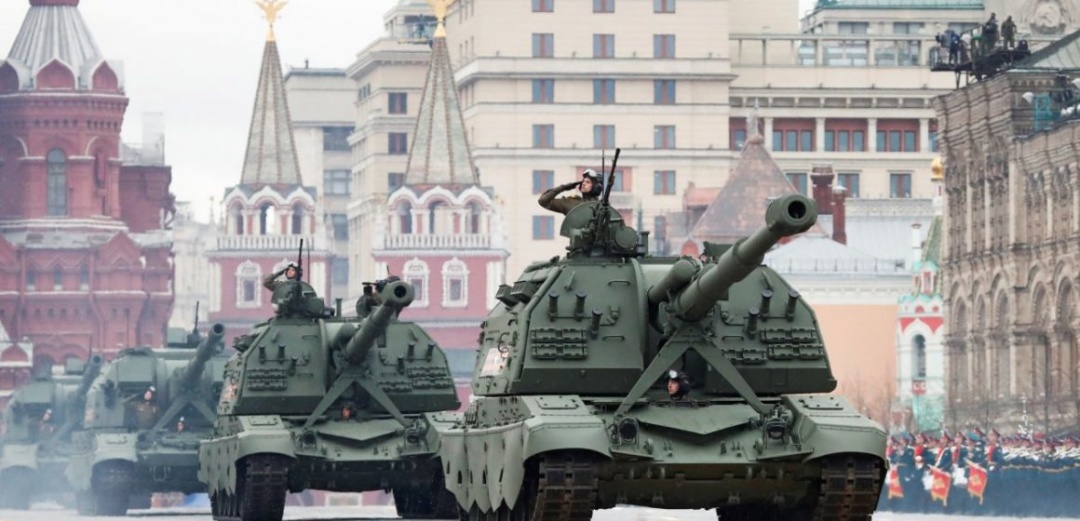 Based on an analysis of Russia's ongoing military campaign in Ukraine, if the Russian leadership decides to use biological weapons in Ukraine, the scenarios of covert, local, hybrid or simulated (fake) use of biological weapons seem highly likely.
Particularly likely seem the secretive scenarios for using bioweapons under the guise of natural infections, which are typical for this region. Scenarios for the local use of biological weapons for testing purposes cannot be ruled out either. This assumption could be confirmed by reports that Russian occupiers are willing to take control of modern certified microbiological laboratories in Ukraine, which had been established with a mission to prevent the possible covert spread of bioinfections.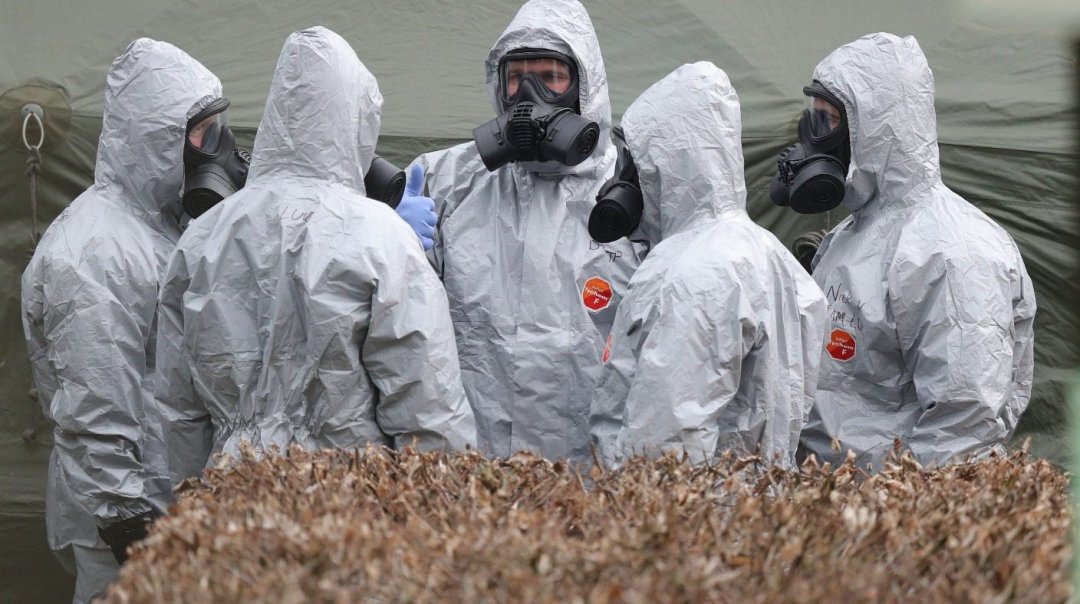 A hybrid-use strategy may be selected as one of the most likely scenarios for the use of bioweapons by the aggressor country. This could include a simulated use of biological weapons with the purpose of accusing Ukrainian forces of doing what precisely they themselves are doing. Such a scenario is likely not aimed at the Ukrainian army personnel as much as it is aimed to incite panic and confusion among the population and to spread distrust in the Ukrainian military. This scenario may also be aimed at preparing public opinion in Ukraine and the world overall for the planned future use of any of the scenarios (excepting massive use) for Russia's use of biological weapons in our country.
Who can be drawn by Russia into implementation of its strategy for the use of biological weapons?
There is one sure answer to this question – those will likely be selected members of the population in the currently occupied Donetsk and Luhansk regions, who have been intoxicated by the Russian propaganda since 2014, and have taken up arms to aim them at Ukraine. Of course, they will act under the immediate control of Russian specialists, who will be the only ones to have information about what is happening.
The creation of NBC units within military forces of the self-proclaimed "people's republics" was officially announced in 2019. The analysis of the available information shows that the NBC protection system on the currently occupied territory of Ukraine in Donbas is organized on the Russian model: There are NBC companies within tactical groups, chiefs of NBC services, and computational & analytical systems to support operational and tactical commands, with the only difference in armaments.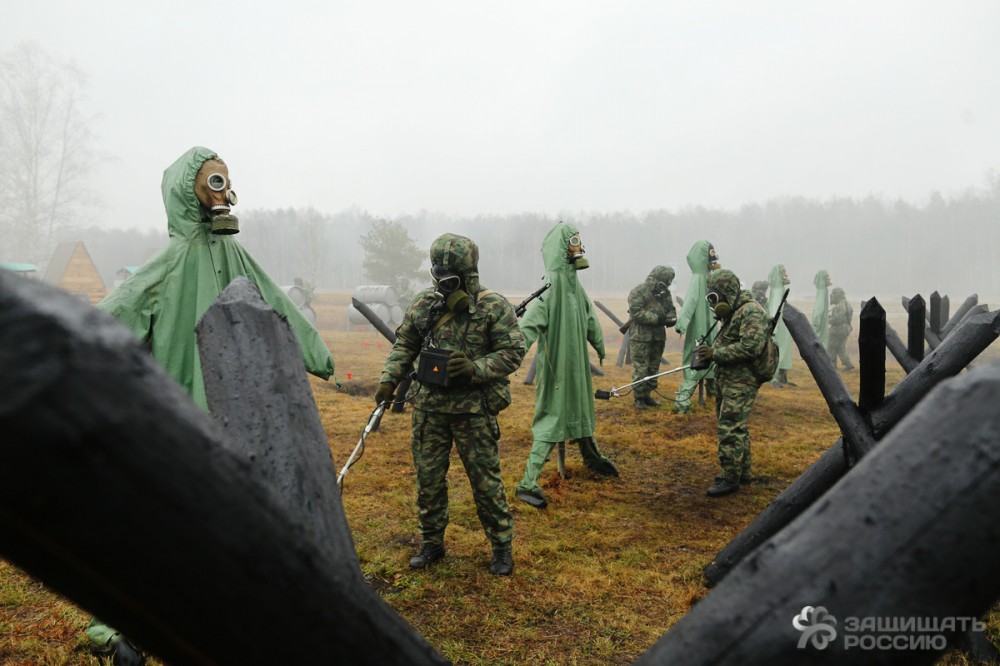 NBC units operating in the two separatist regions of Ukraine's Donbas territory currently occupied by Russia are using obsolete, Soviet-built armaments and protective NBC equipment (while the situation is diametrically opposite for Crimea). By this way Russia seeks to disguise its support for the "people's republics", arguing that all the weapons and protective NBC equipment in their possession had been taken as "trophy". However, since 2020, there have been announcements about future reweaponing and technical modernization of these units with "new, effective means of NBC protection, analysis, and decontamination". There were no reports then of where those means could come from, given that the region does not have industries for development and manufacture of NBC equipment.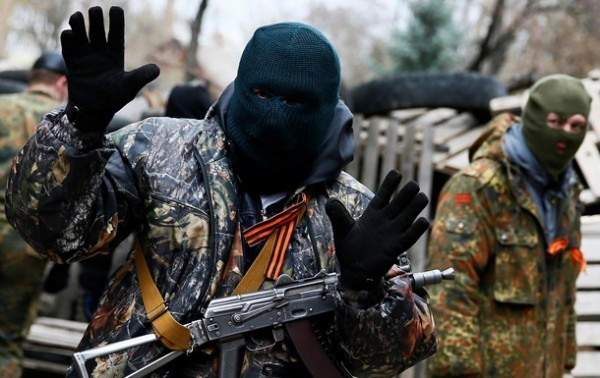 At the same time, chemical enterprises, radioactive waste sources, and graves of anthrax stricken animals are concentrated in significant numbers in the area of ​​hostilities in Donetsk and Luhansk regions. In this area, there have recently emerged natural foci of infections such as hemorrhagic fever, Krim-Congo fever, tularemia, cholera, and Lyme disease. With the rapid climate change, more of natural foci of infections never seen before in the area have emerged. This factor must not be discarded in any analysis of Russian strategies for biological weapons use – covert, massive, local, hybrid, or simulated.
Epilogue
Everything described above could look like fiction, if not confirmed by the proven facts of actions by the aggressor country. Putin's regime has embarked on the path of terrorist intimidation of not only Ukraine but the whole world. In the mad actions by the Russian leadership, who are moving to nuclear, chemical, and now even biological blackmail, there can be seen only one strategy - the strategy of madness that can result in the destruction of humanity. This must be ended! But it seems like this is best understood only by Ukraine.
Valerii Riabykh