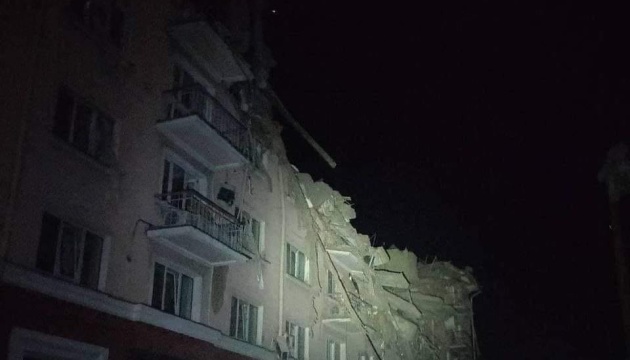 Chernihiv left without electricity, water, heat, gas supplies
Chernihiv, a regional center north of Kyiv, which is being attacked by Russian invaders, remains without water, electricity, heat, and gas.
This was announced on Facebook by the Head of the Chernihiv Regional State Administration, Viacheslav Chaus.
"The enemy continues its air and missile strikes. Peaceful people are dying. Yesterday, a bomb hit the Hotel Ukraine. There is no hotel anymore, but Ukraine prevails and continues its fight. Our mission is to ensure that Putin – a sick, perverted creature – swallows poison in his Urals bunker. Now there is no electricity in Chernihiv and almost no gas, water, and heat supplies. I guess we will restore power supplies today. No electricity means no water and no mobile communication. We're restoring it, but the enemy keeps interrupting our efforts. We keep our composure and do our best to destroy the enemy near Chernihiv," Chaus said.
As Ukrinform reported earlier, yesterday Ukrainian soldiers liberated five settlements across Chernihiv region.