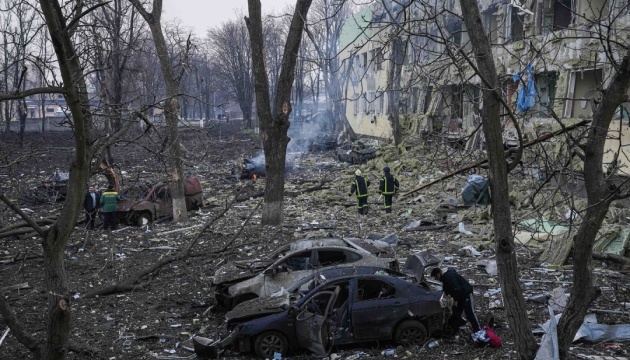 Russian invaders again launch airstrike on Mariupol, killing one
Russian invaders again launched an airstrike on Mariupol, killing one person.
According to Ukrinform, the Mariupol City Council reported this on Telegram.
"It's a bad morning in Mariupol again. An airstrike on a peaceful city again. Today at 08:00, near 110 Budivelnykiv Avenue, Russian occupation troops fired at Mariupol residents from aircraft," the statement reads.
According to preliminary information, one person was killed.
On March 9, a children's hospital and maternity ward in the center of Mariupol were destroyed during a Russian airstrike.
Photo: Evgeniy Maloletka