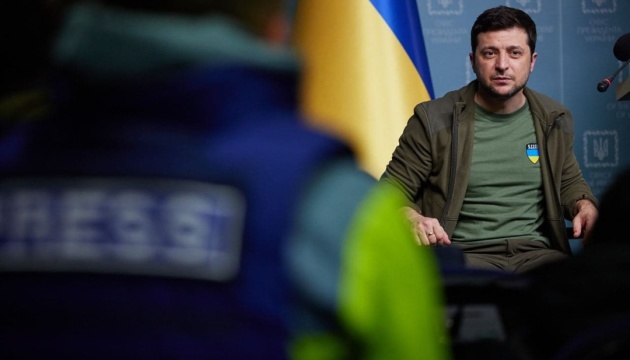 Child dies of dehydration in Mariupol, first time since WW2, as humanitarian disaster unfolds - Zelensky
In the city of Mariupol, for the first time in decades, perhaps for the first time since World War 2, a child died of dehydration as a result of a humanitarian catastrophe.
That's according to President Volodymyr Zelensky, who shared the tragic news in a video address on March 8, an Ukrinform correspondent reports.
"Mariupol is a peaceful and hard-working city without any internal malice. It was surrounded and blocked. It is being deliberately exhausted, deliberately tortured. The occupiers are deliberately cutting off communications. They have deliberately blocked food supply, water supply, and electricity. For the first time in decades, apparently, since the Nazi invasion, a child has died of dehydration in Mariupol," the head of state said.
He went on to address international partners: "Hear me out today, dear partners! A child died of dehydration in 2022!"
As Ukrinform reported earlier, as of March 8, defenders of Mariupol are holding back the enemy's attempts to break into the city. Electricity, water, and gas supplies have been disupted, and communications – cut off.
On February 24, Russian President Vladimir Putin declared war on Ukraine and launched a large-scale invasion. Russian troops have been killing civilians, shelling and destroying key infrastructure, and their missiles have been hitting Ukrainian households.
Martial law was imposed in Ukraine and general mobilization was announced.